professional category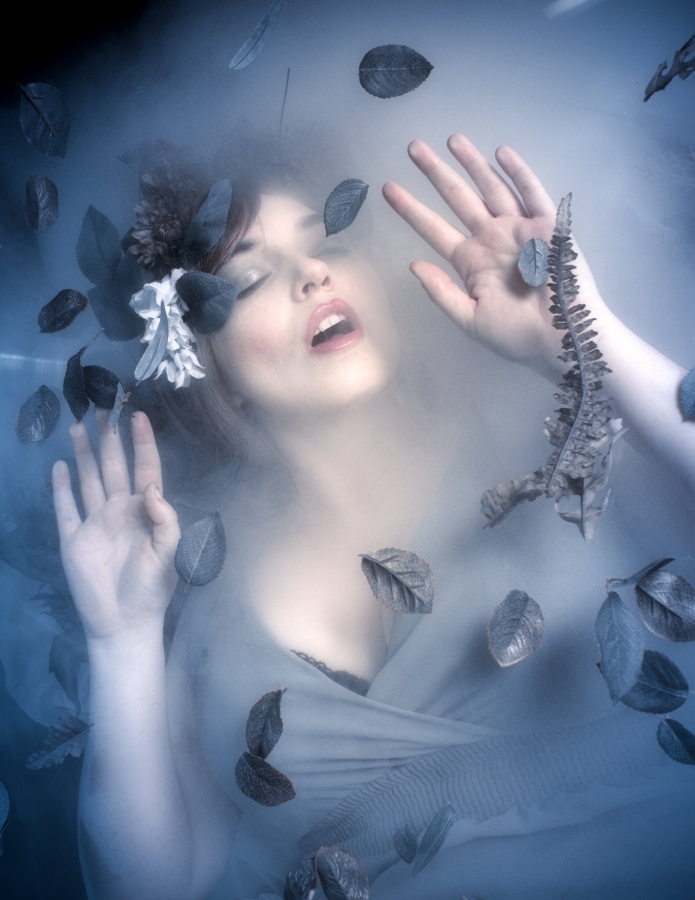 Falling Under (Single)
DESCRIPTION
While trying to find a way to shoot underwater looking images I stumbled by accident on this process. Using plexiglass, lighting from under and above and adding in ground fog I was able to create a under ice/frozen style of image.
AUTHOR
Laura Dark is a conceptual portrait and fashion and beauty photographer from Columbus, Ohio. It has been said that, "what Laura can do in a half a dozen frames would make grown men cry." She is best known for her dark portrait and beauty work which has been described as, "beautiful and creative to the max….the images are so realistic and haunting…it's insane."

Laura is well known for her many publications, magazine covers, and her 2 years as Senior Fashion and Beauty Editor with the avant garde fashion magazine, Dark Beauty. She has been published in Gothic Beauty Magazine, Bizarre Magazine, and Auxiliary Magazine just to name a few.

CrispMe.com – 2014 Handful of the Finest Female Photographers List
CreativeLive.com 2014 – Amanda Diaz DIY Fashion & Editorial Photo Contest – Grand Prize
Modelmayhem.com 2011 – Photographer of the Year – Runner Up
MODEL MAYHEM 2009 PHOTOGRAPHER OF THE YEAR!
←
back to gallery