professional category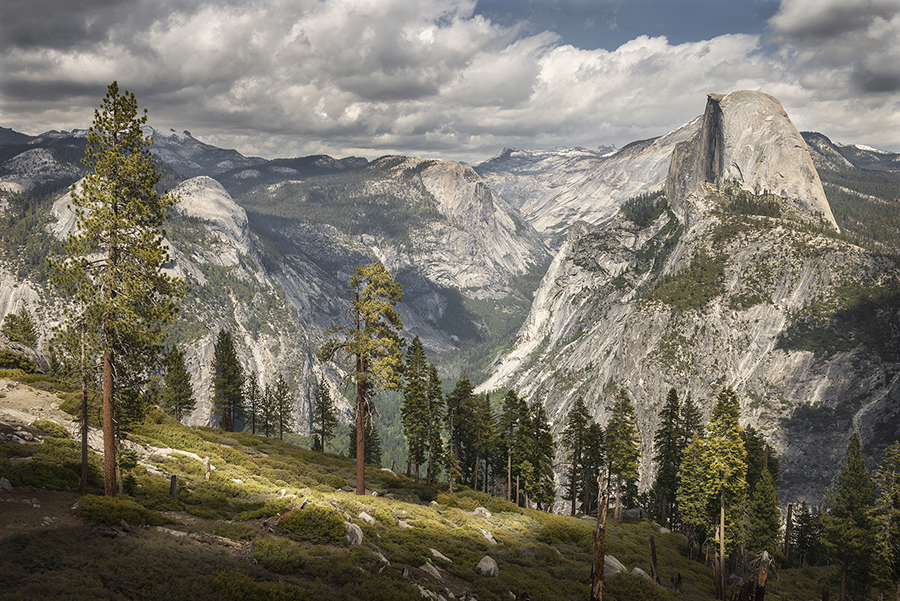 Half Dome, Yosemite (Single)
DESCRIPTION
Yosemite is well photographed and especially Half Dome. This image captures the drama of the extensive landscape - mountains as far as the eye can see. What attracted me though was the every changing light as the clouds passed by overhead creating continuously changing patterns of shadows in the scene. But, more importantly, was the majesty of the trees in the foreground catching this changing light and their echoes on the tops of these mountains as far as the eye can see. A truly wonderful view on nature.
AUTHOR
Michael Pilkington is a professional landscape photographer and co-founder of aspect2i, a UK provider of landscape photography workshops. Michael has held exhibitions of his work in Europe as well as the UK and was Executive Producer of Paul Gallagher's book "Chords of Grey" which received six awards. He has written many articles for magazines.

Michael is constantly striving to create images that convey a visual statement of, not only what he saw, but also what he felt when faced with the stunning landscapes before him.

He is a great advocate of post processing and the digital darkroom and has extensive knowledge of Adobe Photoshop, Lightroom and other products.

Michael has worked with some of the top mentors in landscape photography who he says have taught him to 'see' and also complete the photographic journey to the beautifully crafted finished print which he believes is the ultimate form of photographic expression.
←
back to gallery