amateur category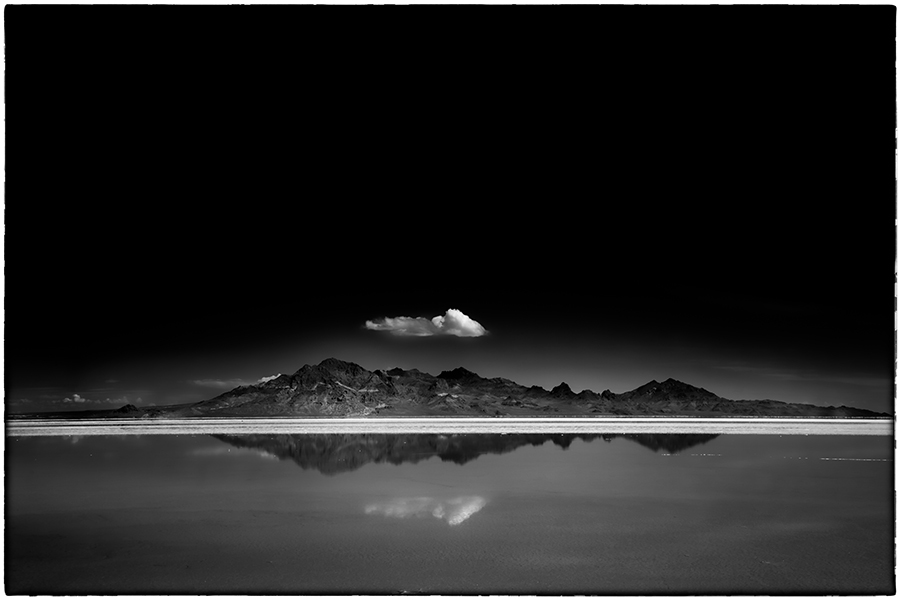 isola nel cielo (Single)
DESCRIPTION
On a recent 4,000 mile, 8 state Photo/ Road trip; I had left Vernal, Utah which is on the eastern most side of Utah heading West on I-80. I was nearing the Western edge of Utah and the Nevada border. My butt was numb, I needed a restroom/ rest stop when I came upon this wonderful image. Now I needed a rest stop and now also to had to get off the Highway to get this shot. Luck would have it and there was the rest stop. It had rained the day before and what was normally a dry lake bed gave a beautiful reflection to a lonely cloud. No, this is not a composite or montage. What you see here is what was there. One of those days where everything came together..!!!
AUTHOR
Merit Award 2013 Portfolio Contest, Single Image Award in 2014 and Excellence Award in Black and White Magazine 2014 Portfolio Contest. Crawford is the recipient of first place ribbons and Best of Show awards in several photography shows and publications and has been displayed at PhotoPlace Gallery in Middlebury, VT, Orange County Center for Contemporary Art, The Preston Contemporary Art Center, Mesilla, New Mexico, The Center for Fine Art Photography, Fort Collins, Co., L.A. Center for Digital Art, Cal Poly (SLO), Johnson Gallery, The Photoshop, San Luis Artist's Gallery, Gallery at Marina Square in Morro Bay, San Luis Obispo City Hall, Gallery at the Network-San Luis Obispo and the San Luis Obispo Museum of Art. In 2005 I was the first photographer to have a solo show at the SLO Arts Gallery in Frame Works.

Photography is not only my Passion, but my Therapy.
←
back to gallery