amateur category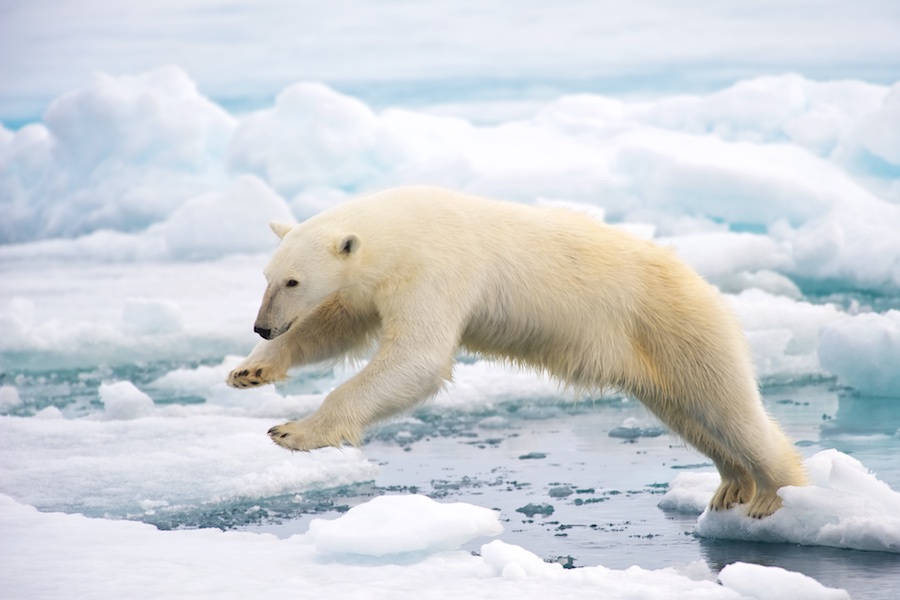 Polar Bear in its Prime (Single)
DESCRIPTION
A frame-filling portrait of a male polar bear (Ursus maritimus) jumping in the pack ice. I waited and waited in the outer deck of our ship until, probably due to a mix of curiosity and hunger, this bear got really close to the ship - less than 100 meters - giving me the opportunity to take this image of a bear in its prime, dominating its harsh environment. Spitsbergen, Svalbard, Norway.
AUTHOR
Arturo has been a passionate wildlife and nature photography for more than 15 years. His images have been published in numerous occasions, in newspapers and magazines all over the world, including the US, Japan, Germany or the UK. He has won international awards, organised exhibitions, and published photography books.

Although he has photographed wildlife in the seven continents, he specialises in two subjects: Spanish wildlife, and African wildlife.

Spanish wildlife is for Arturo more a lifetime passion than a hobby. Small wonder: being the country with the highest concentration of biodiversity in Europe, Spain is a haven for mammals, such as bears, wolves, lynx, wild cats, wild boar, deer, mouflon, mountain goats, etc. Its birdlife is even richer, including imperial and golden eagle, black and griffon vulture, and a myriad other bird species.

And as far as Africa is concerned... what can one say? Arturo has been lucky enough to travel to Africa more than 30 times, visiting most of the Southern Africa countries several times. His personal favourites are Namibia, Kenya, and Botswana.

Arturo is also an underwater photographer, with a weakness for the really large (whale shark, giant manta) and really small (pigmy seahorse).
←
back to gallery