amateur category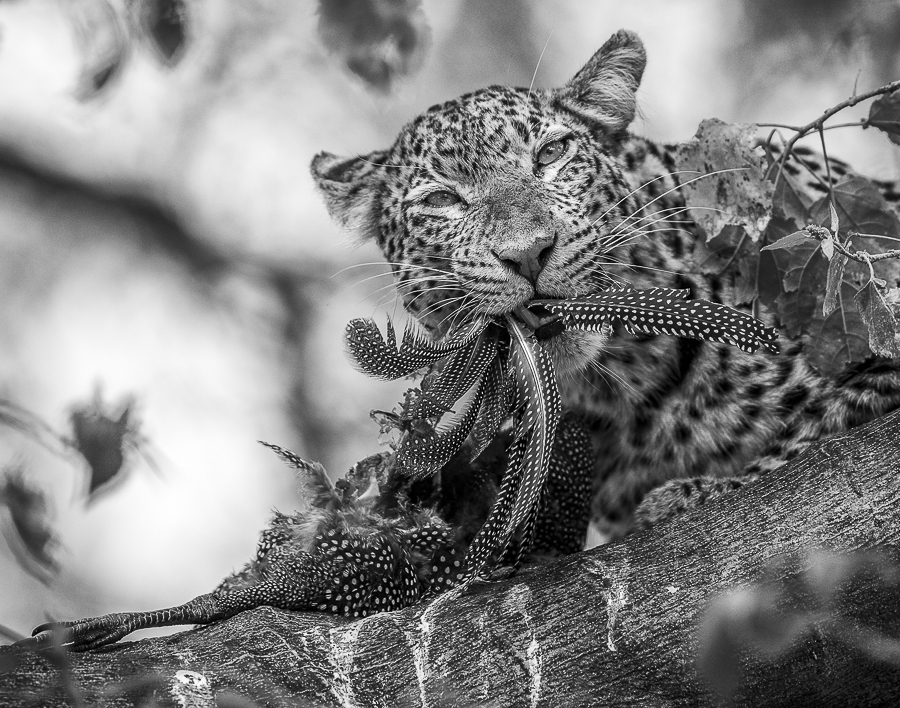 The Feast (Single)
DESCRIPTION
This is till one of my favorite sightings from the African bush. I came across this leopard female at Mashatu game reserve, Botswana 14 October 2014. She had just finised taking down a helmeted guineafowl and enjyed her spoils high up in a Mashatu tree. I wanted the whole scene in the frame as an intimate moment. The eye contact made it special.
AUTHOR
Born and bred in Africa, I currently practice as a dentist in South Africa.
I started my wildlife and nature photography career in 2000 and since then became more focused on conservation.
I want to use my photography as a tool to make people appreciate nature and more specifically African wildlife.
I use Canon equipment.
←
back to gallery