amateur category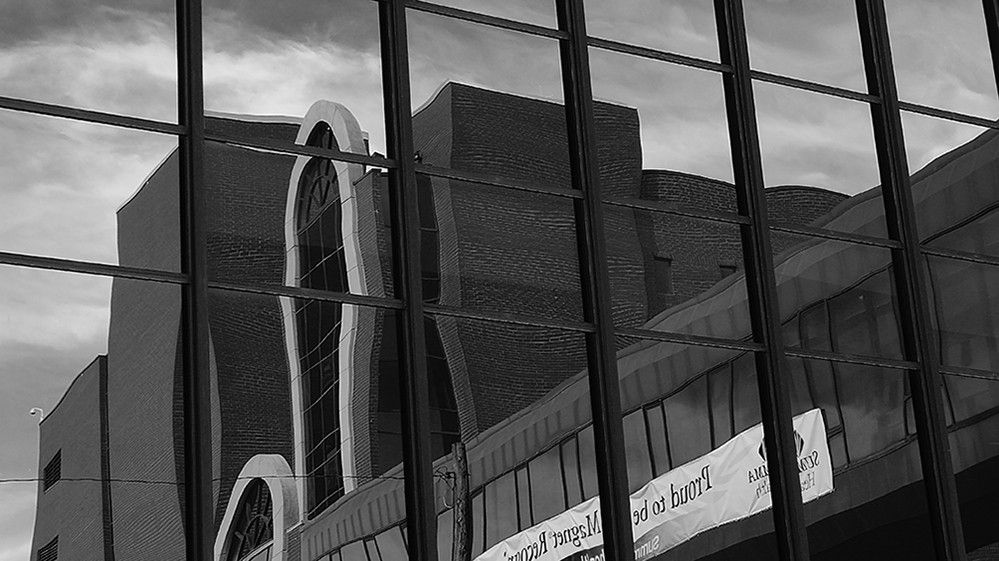 Architecture Reflected (Single)
DESCRIPTION
Taken recently, the images was actually a color image. I was surprised at how clear the reflection of the hospital building came thru from across the street. I experimented by going to black and white in Photoshop. Some of my first attempts to create a rich tonal range resulted in rough textures appearing where they should not be. I managed to get a version that I liked as black and white. I then had a tough decision as to submit the original color version or the new black and white. One thing I did not edit was cropping, usually for me I don't get it right very often through the camera and end up cropping most of the time. This image has not been cropped, and has primarily just been carefully converted to black and white. The warping of the reflection was all purely from the glass and was not enhanced.
AUTHOR
From grade school my ability to draw was evident amongst my classmates. In high school I did my first oil, acrylic, tempera and watercolor paintings. In college I became more serious with photography as it was a requirement for the art program. I purchased a totally manual camera film camera, developing film in my classes at college.
After college I have had a long career in graphic arts, through this I have and am currently proficient in Adobe Creative Suite. My work with a MAC has merged with the art of my youth into digital photography and other technical aspects I have used to enhance and integrate into my unique style.
←
back to gallery