amateur category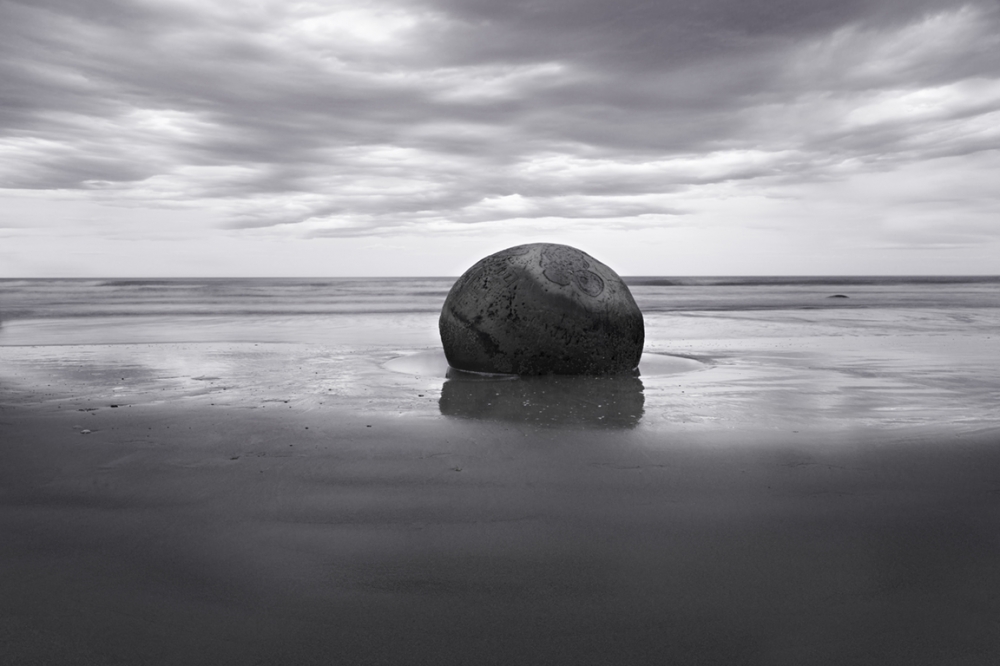 Lone Moeraki (Single)
DESCRIPTION
On the South Island of New Zealand lie the Moeraki boulders or more precisely septarian concretions. Millions of years old and because of erosion we can marvel at these enormous spheres that are 1 to 2 meters in diameter. It's like a game of marbles was left by giants.
AUTHOR
Susanna's lifelong passion for the arts has shown expression through various media such as film photography to mixed media painting and now digital photography.
She was born in Croatia, and has lived in Australia before settling in Canada. She continues to travel off the beaten path, where she finds the greatest connection with nature. The interplay of nature and society and our place within it informs and influences her work.
She loves to take images and place them out of time, reframing them or interweaving them into new narratives. She seeks to surprise, delight and provide food for thought.

She has awarded best in her Photography graduating class and was exhibited at the Warren G. Flowers Gallery Dec. 16, 2014 - Jan 31, 2015.
←
back to gallery