Fine Art
nominee
professional category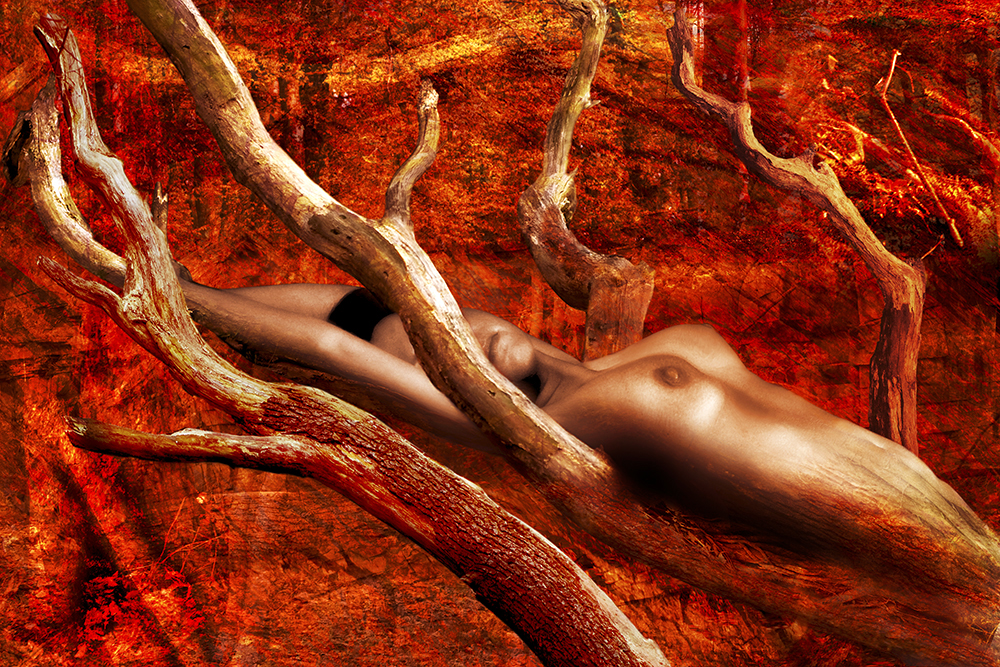 Red Vision (Single)
DESCRIPTION
Surreal vision of destruction Mother Nature.
Burning forests take us to the air. The beauty of nature is destroyed.
AUTHOR
Christoph Woloszyn was born in Poland. He has been living in Hagen with his family since 1987. In 2010 he took up his study of "Photo design" at the "Institut für Bildende Kunst und Kunsttherapie" (Institute of Fine Arts and Art Therapy ) in Bochum. He holds exhibitions in galleries and houses that are open to art photography. In his creative work he individually takes up questions, techniques and the Avandgardismus of the 20s of the last century to react as an artist to developments and discoveries of one Sigmund Freud. Psychoanalysis has up to this day become a complicated but exciting journey into the dream, the transcendental and the super temporal. Nature and body are used as symbolic forces in his photographic paths. In these metamorphosis's he varies the eternal topic: the human longing for harmony, for being one (with the natural environment), for "true" beauty.

Christoph Woloszyn is one of those who work their cameras professionally and innovatively. The man from Hagen uses light, technical effects and materials for the alienation of a motif to bring it closer to us, but in a different constellation and from a different point of view.
← back to gallery