professional category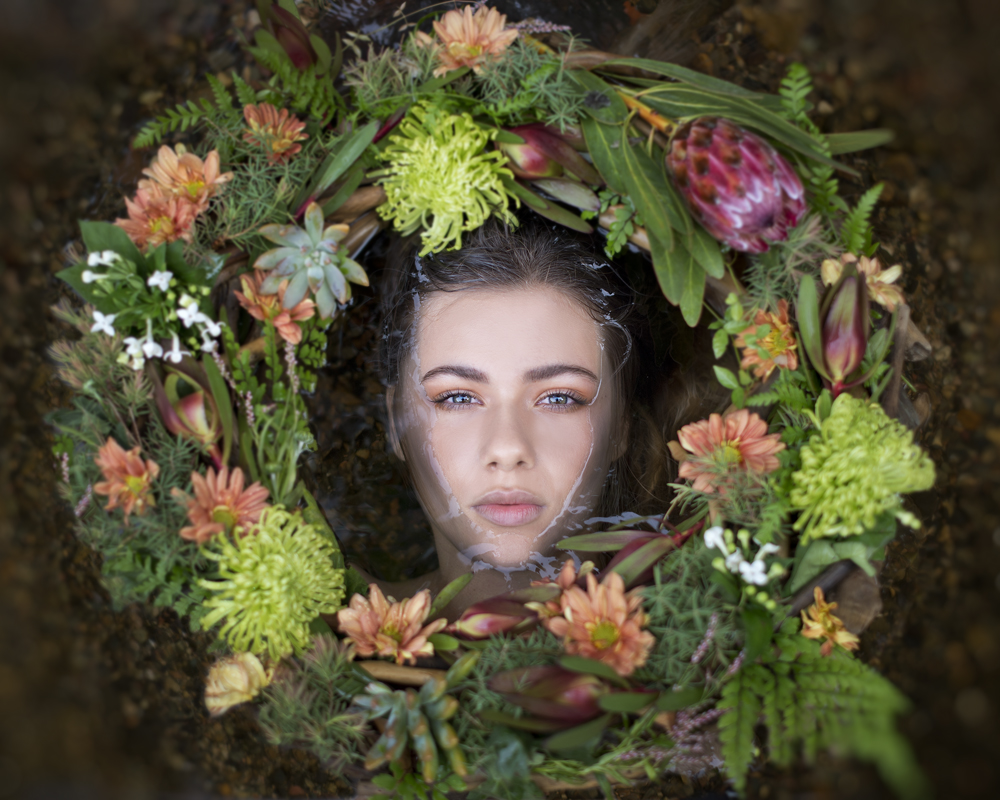 ORGANIC (Single)
DESCRIPTION
This shot was very 'organic' feeling, with most viewers telling me that it reminds them of advertising for an organic skin care range. This image makes me smile remembering that the model (my daughter) was cursing me at that moment because she was freezing in the cold creek water and there were little guppies nibbling her bottom. This image also makes me smile because it, in my opinion, accentuates the models natural beauty, while being surrounded by elements of natural beauty (flora and water).
AUTHOR
Thomsens Photographic Gallery was established in Maryborough, Queensland, Australia by my parents Narelle and Wilson Thomsen, in 1970. They left the farming life to pursue their passion for photographing people and telling stories with images, created through the lens and brought to life in Dad's darkroom. I grew up in the back of the studio before and after school, unknowlingly picking up the people skills it took to offer clients such a personalised experience as having a portrait taken. I learned classic posing and composition from my elegant and artistic Mum and available light and studio techniques from my talented Dad. Watching the paper go from the big enlarger, to the developer, then fixer tray was one of my favourite childhood memories.

After school, I worked at a professional lab, making prints on huge machines from medium format 120 & 35mm negatives and learning the chemical side. In 1995 I joined my parents business and was presented with my very first Hasselblad, an 80mm & 150 mm lens and a light meter.

My parents retired in 2007 after going digital in 2005 and I have continued this 47 year family business alone since then with pride.
←
back to gallery