amateur category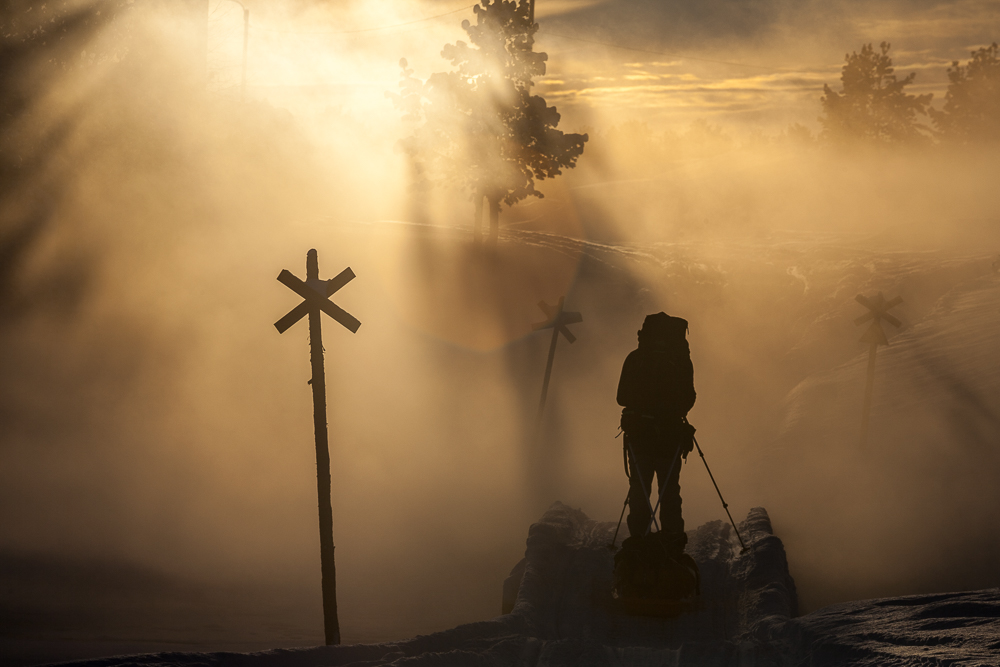 Naatamojoki bridge (Single)
DESCRIPTION
In February and March 2017 I walked on skis 500 km from Kirkenes to Nordkinn. It was hard and lonely trip. Full month in Arctic with friend, pulka and tent. On the photograph my friend cross Naatamojoki river on very beginning of our travel.
AUTHOR
I am graduated in physics, but work as a (awarded) fashion and sportswear designer. I try to be as much as possible in the mountains. I spend 3 months each year hiking in the wilderness alone or with one friend, with all in my backpack. I try to avoid civilization and people. Hiking is like meditation- makes my life richer. I am author of the book Wedrowki Pirenejskie (short stories with photographs) and since many years I write popular blog about mountains Kocham Góry- blog.kwark.pl
I do not earn any money on photography (so I am not professional photographer) and I hope to never be so. I do what I love as I guess most of amateurs.
←
back to gallery