professional category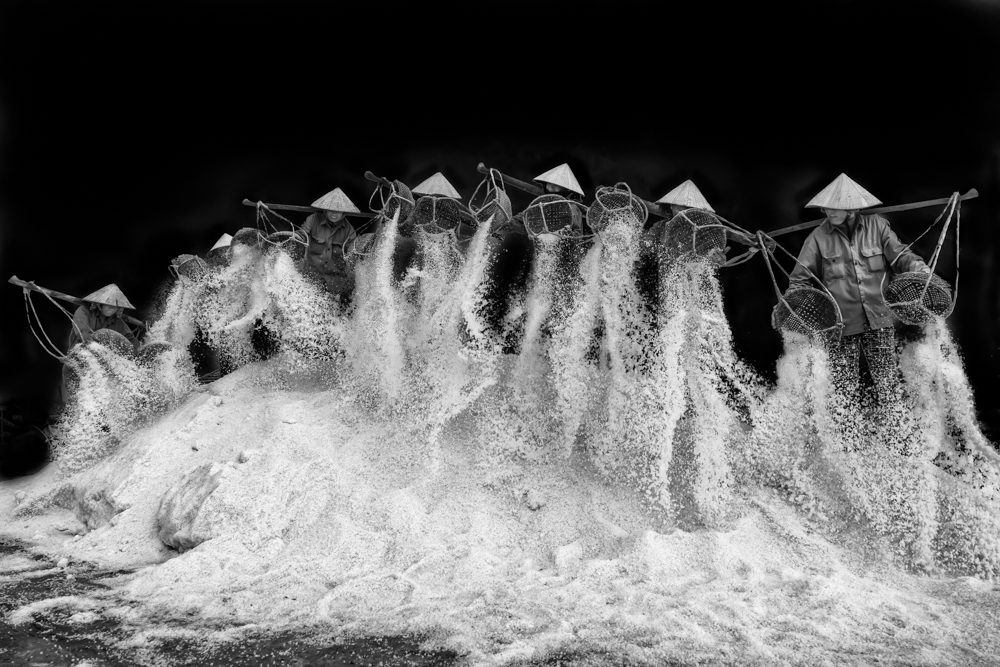 Salt Field workers in Vietnam (Single)
DESCRIPTION
Salt field workers at sunrise.I modified the background to black to emphasize the women and the salt.
AUTHOR
Following a successful career in management and Venture Capital I turned to Photography.
I studied Art's history and philosophy and attended numerous workshops.
I try to create photos that have direct visual impact that engages the spectator seducing him to closely observe them and hopefully stimulate a thought process.
I have won numerous prizes in international photography contests. These include
3 Gold,3 Silver,15 Bronze and 128 Honorable Mentions in International Photography Awards (IPA),PX3,One Eyeland, Photographers Forum, Color Awards, Smithsonian Magazine Photo Contest, Fine Art Photography award, Epson Pano Awards, Black and White Spider Award and others. My photos were exhibited in two solo and numerous group exhibitions.
←
back to gallery