professional category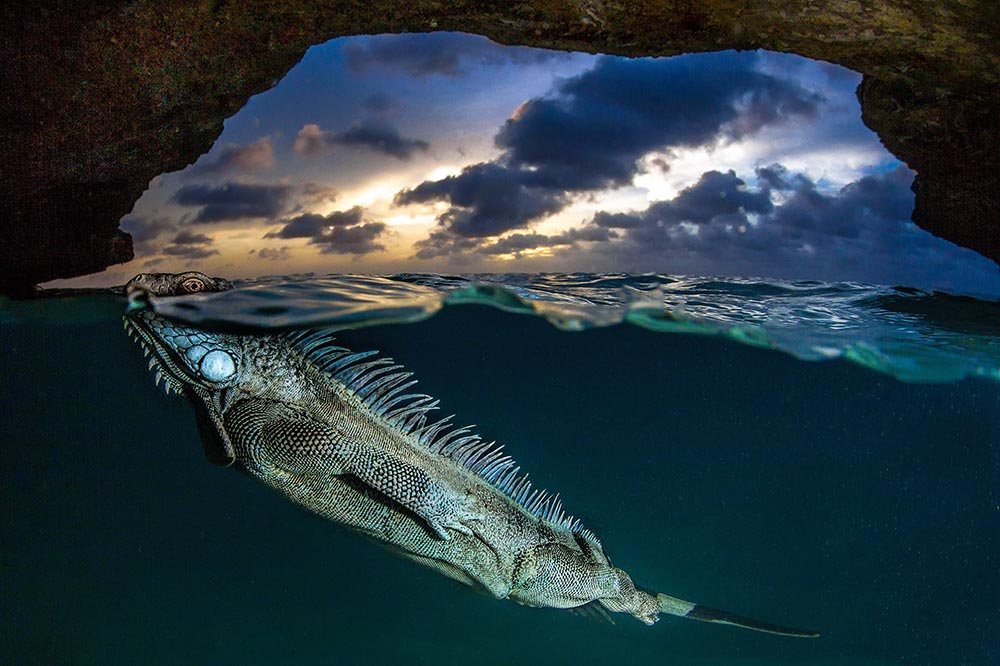 The green Iguana (Single)
DESCRIPTION
A green Iguana takes a breath after an underwater incursion in a semi-submerged cave on the island of Bonaire, Dutch Caribbean. Green Iguanas are everywhere on the island, they are part of every house's garden and pools. It is known that they swim and dive in the ocean, but are rarely seen while in the water. Very inquisitive on land, the Green Iguanas are shy in the water. Waiting for 2 hours in the dark cave, paid me back with this unique shot.
AUTHOR
Lorenzo Mittiga
Born in Rome, Italy, in 1969 is an international award winning nature photographer based in Bonaire, Netherland Antilles. Specialising in underwater, ocean, overunder and landscape photography, Lorenzo strives to depict the natural world as he sees it.
The deep and instinctive passion for the sea in all its aspects, makes his photographic production largely focused around the marine world, its creatures, its landscapes, its people and its immense evocative power.
←
back to gallery