amateur category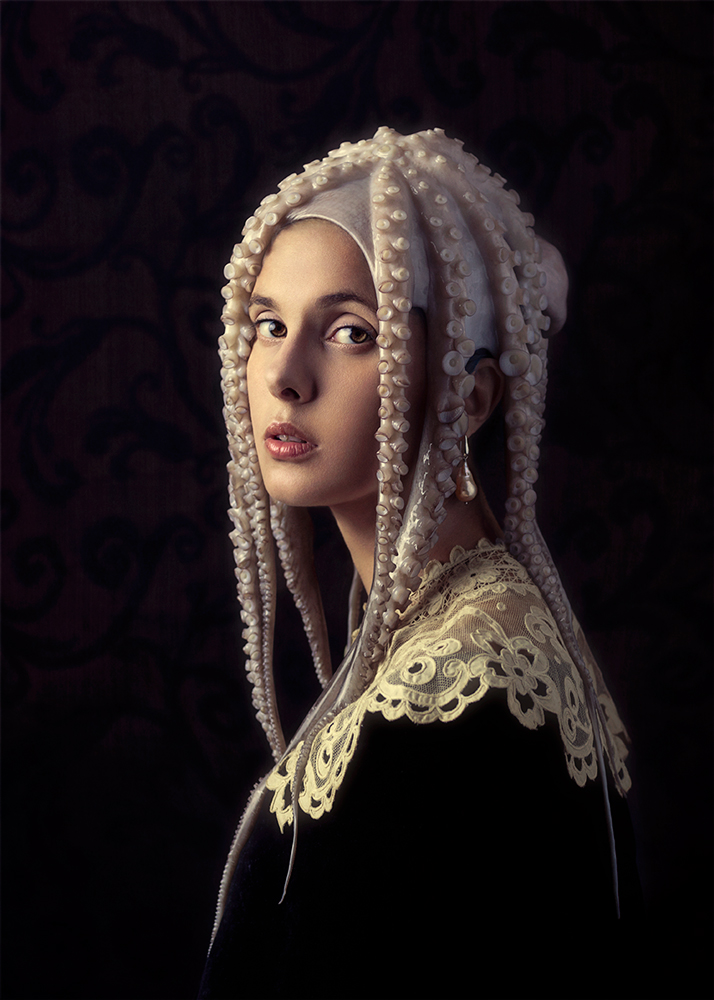 Girl with a pearl earring and an Octopus (Single)
DESCRIPTION
A tribute, in my own way, to Vermeer's masterpiece
AUTHOR
Born in Padova, Italy, in 1980.
She always had a big passion for figurative art, and in 2006 graduated at Padua University, in Disciplines of Art, Music, and Theatre.
She finds inspiration from the Italian and Flemish painters of XV and XVI centuries: she has always seen photography as painting's "younger sister", and in Europe there is a huge, precious treasure of amazing artists to look at.
As a big fan of cinema, in particular 1930s-40s' noir movies, she searches inspiration in old films too; and also in her favourite books and songs.
←
back to gallery