amateur category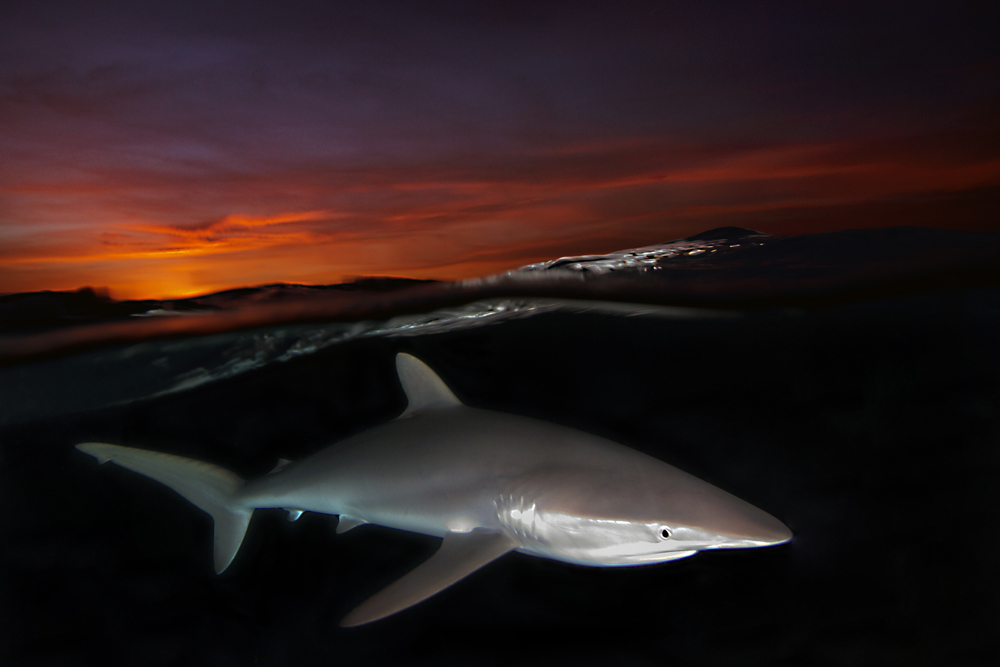 Silky sunset (Single)
DESCRIPTION
This image was taken in 2018 in Cuba at the end of a sunset dive. It shows a silky shark during the sunset using the split-shot technique. The image should show the beauty of sharks and their interplay with nature. At the same time humans are killing 100.000.000 sharks per year mainly for their fins. For some shark species the sun will never rise again, but those that are left should be protected in our own interest.
AUTHOR
I started photography by the age of 19 with a compact camera focussed on shark photography. Realizing that compact is not enough and saving all my money I switched four years later to an intermediate DSLR, Canon 7D, which I'm still using.

Awards:
1. MantaFest (2011): First and second place in Wideangle, honorable mentioned
2. Divephotoguide (2012): Second place in Wideangle
3. Ocean Art Competition (2019): 6th place in Wideangle

Exhibitions:
2017 (march-may): Galerie am Staden, Saarbrücken, Germany: "Das Leben in unseren Ozeanen"
←
back to gallery