amateur category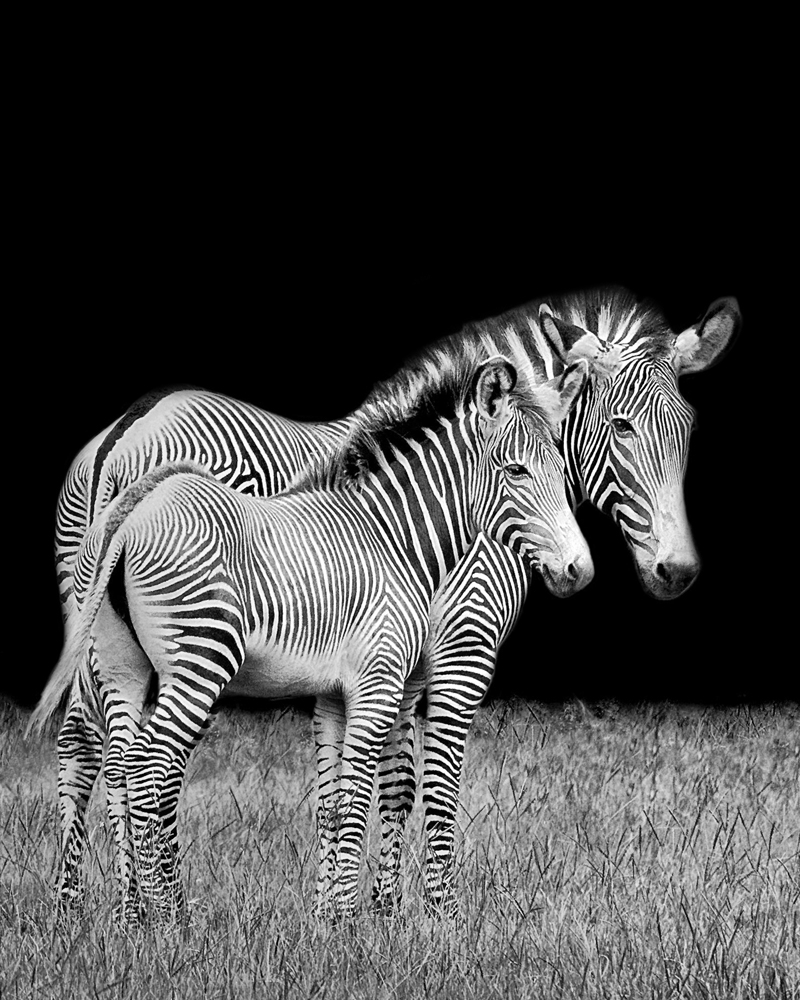 Dividing Lines (Single)
DESCRIPTION
Grevy's zebras are one of the more endangered species of zebra. This mother and foul were photographed at a refuge attempting to increase their survival odds.
AUTHOR
2019 awards:
2x Honorable Mention -Nature & digital Manipulation - 13th Julia Cameron Awards
2x Nominee - Wildlife - International Fine Arts Photo Awards
Finalist - World's Top 10 Black & White Photographers - One Eyeland
2018 awards:
Honorable Mention - Wildlife - International Photography Awards
Finalist: Photographer's Forum Magazine's 2018 Best of Photography
Honorable Mention - PX3
Nominee - Fine Art Photography Awards - 3 categories
2017 awards:
Finalist - 10th Annual Pullox Awards- 2 categories
Finalist - 2nd Charles Dodgson Black & White Awards
Bronze Medal - PX3
2016:
Nominee - Fine Art Photography Awards, London- 3 categories
2015 awards:
Winner - 8th Edition Julia Margaret Cameron Award for Women Photographers
Honorable Mention - PX3
Merit Award - TerraBella Media International Open Portfolio Contest

Carol Lyon, a self taught photographer, began her photographic career 10 years ago when she evolved from a zookeeper to the zoo's staff photographer. Starting with her love of animals, her photography has allowed her to exhibit in over 28 galleries, be juried into top art festivals, and be awarded many recognitions both nationally and internationally.
←
back to gallery