amateur category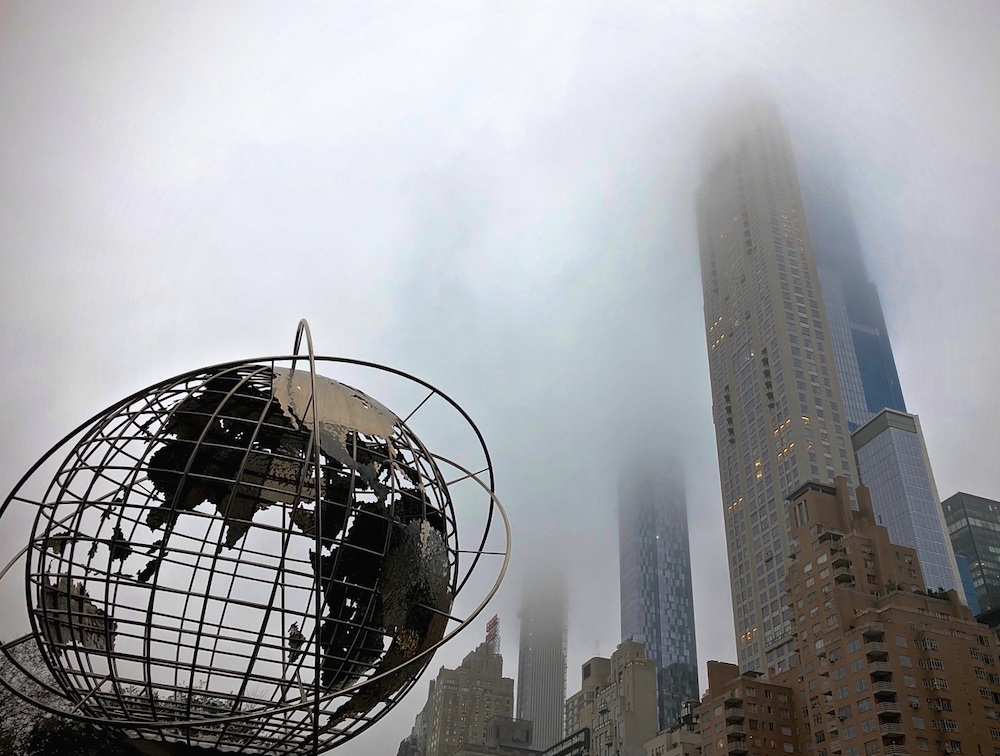 Columbus Circle (Single)
DESCRIPTION
A foggy day in Manhattan. The towers of 57th street, shrouded in clouds, seem a menacing presence to a vulnerable, fragile Earth.
AUTHOR
For Wayne Palmer street photography and television news have been parallel paths of life in New York City. Wayne directed national news and public affairs programs such as The MacNeil/Lehrer NewsHour and Bill Moyers' Journal for PBS and WNET/New York. At the same time he photographed streets, people and found objects in New York City with black and white film and digital color, which he continues today.


Wayne's photographs have been exhibited and honored around the world, including a solo show in Lambertville New Jersey, and group shows: San Francisco Bay International Photography Show (2018 Silver Medal Award) Miami Street Photography Festival/Art Basel, Davis Orton Gallery (2021), PH21 Gallery Budapest Hungary (2017), Praxis Photo Arts Center Minneapolis (2019), Los Angeles Center of Photography (2017), Awards: Fine Art Photography Awards London (2020), International Color Awards(2021), Black and White Spider Awards (2021 2nd Place Merit of Excellence). Publications: Black & White Magazine #144 2021 and a Spotlight page in the December 2022 issue, The Photo Review 2020, BOKEH BOKEH San Francisco 2020, Places Journal 2015 and Neutral Density Magazine 2017. His portrait of Andre Kertesz was acquired by the Museum of the City of New York.
←
back to gallery