amateur category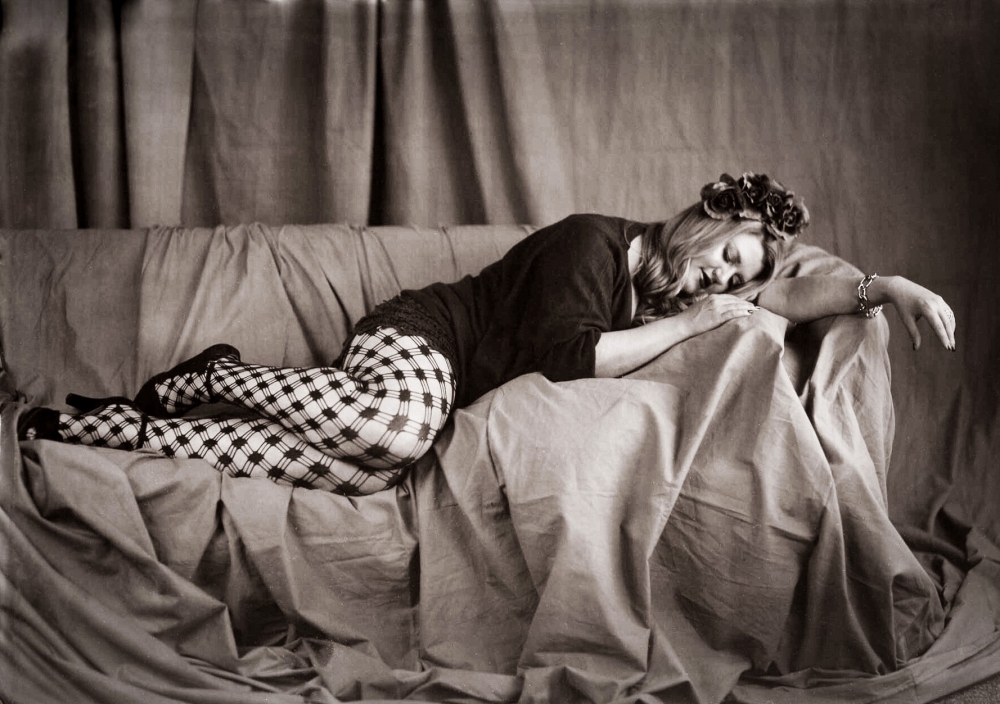 Cierra's Requiem (Single)
DESCRIPTION
This image was directly inspired by the song "Scene D'amour" by Sarah Brightman. I wanted to create a plate that looked soft, yet desolate. This is a scan of a 5x7 ambrotype using the wet plate collodion process, sensitized silver on black glass. 14 second exposure in natural and artificial continuous UV lighting. Taken with my antique Burke and James camera with a Carl Zeiss Tessar lens 210mm 4.5.
AUTHOR
I am an ambrotypist photographer. I use the historcal wet plate collodion process. My focus is portraiture. I learned this beautiful form of photography From my friend Shane Balkowitsch, and created my first image in September 2019.
I now have a studio space inside an antique school house in Mapleton ND. This year my work was featured in our local newspaper (The Forum; Fargo,ND), in a local magazine (Fargo Monthly), as well as in the Autumn quarterly issue of "The Vintage Woman Magazine". I am continually working to improve my efforts, striving to capture the perfect imperfect image that myself and my sitters dream up together. I also restore and repair antique and vintage millinery. The past has a great influence on what inspires me. Especially the lives of the artists and the muses that lived before us.
←
back to gallery