professional category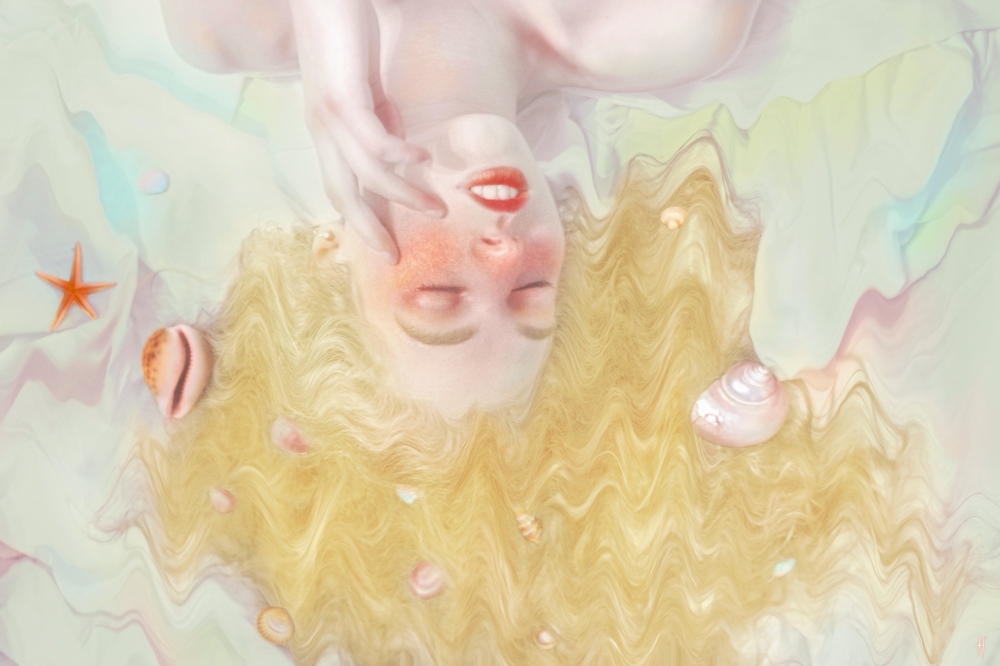 Naiade (Single)
DESCRIPTION
Naiade is a character from a series called Underwater. The narrative sets in an imaginary submarine landscape, and I tried to recreate the oniric yet suffocating atmosphere through photomanipolation without using water at all.
AUTHOR
Alternating between many different media since the earliest stages of her artistic journey - such as photography, songwriting, film making, digital collage, painting and poetry - Anna Haze (given name: Arianna Severi) has developed a cohesive style that brings the initial inspiration of surrealism and magic realism into contemporary yet nostalgic scenarios. 
Her works' aesthetic ranges from softness to weirdness, where a desolate, disturbing imagery, "feminine" sweetness, esoterism and pop culture's cliches blend into each other through the use of mixed techniques.
←
back to gallery