professional category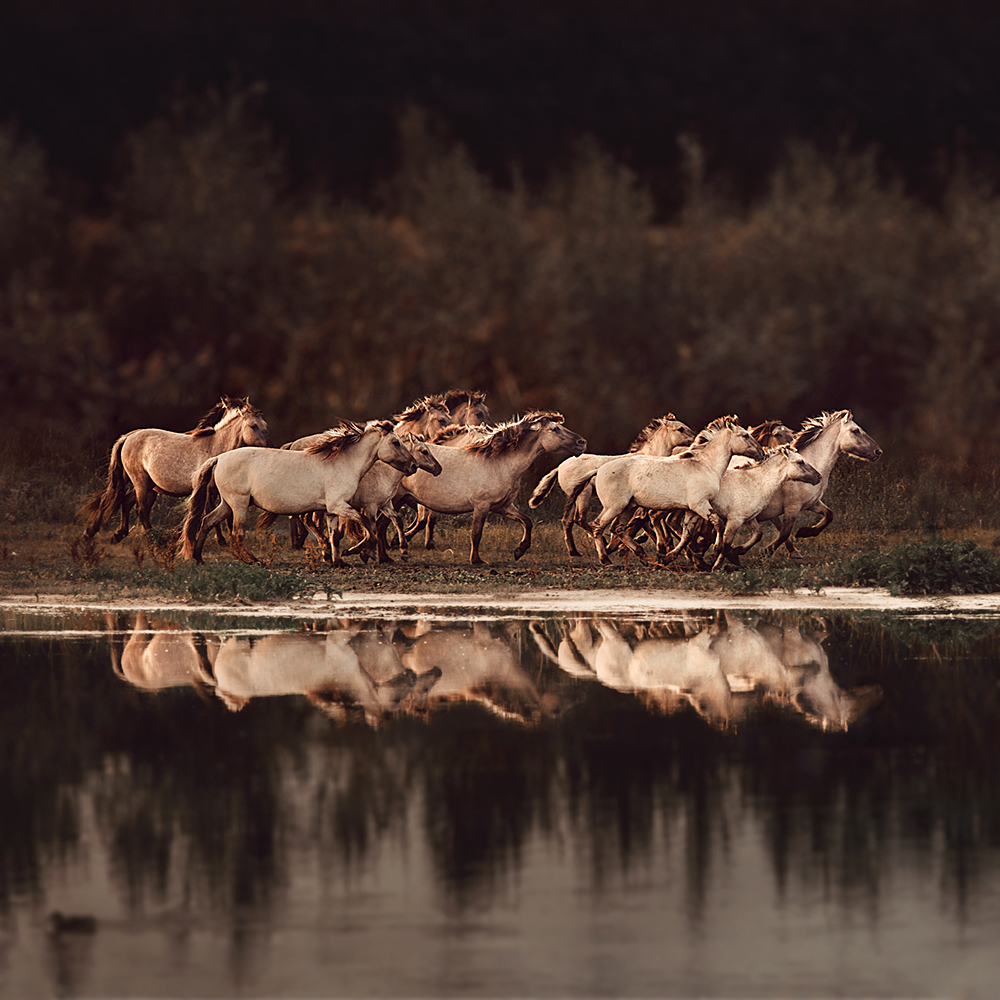 Wild Reflection (Single)
DESCRIPTION
Months and years pass by before you get to be lucky enough to take a shot like this with wild horses. I found myself at the right spot at exactly the right moment when this herd decided to take off because they were spooked by something in the bushes.
AUTHOR
Growing up in Germany Carina fell in love with horses at an early age and felt inspired by their uniqueness ever since then. The fascination about their beauty and strength lead her to being an equine photographer. The young artist is well-known for her natural style of capturing the horses' heart instead of the plain appearance.
Through her passion Carina managed to build her own photo business as an international photographer and coach. Her photos were published in magazines, calendars and on TV around the globe. In 2016 she has been named one of the top 10 equine photographers of the world and also has been featured on several medias, such as CNN international and National Geographic (Poland).
←
back to gallery