amateur category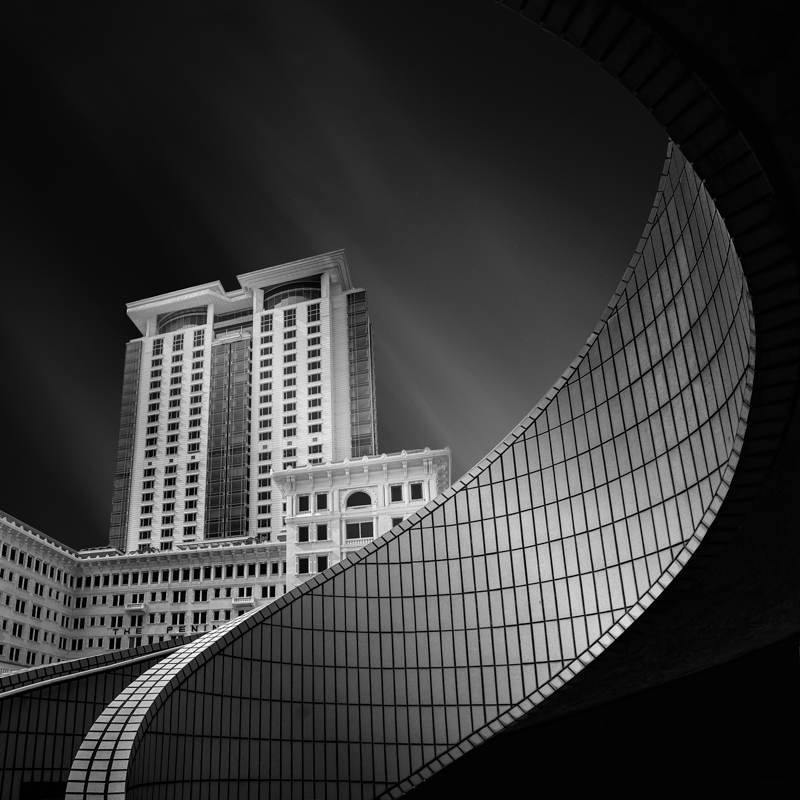 Spiral City (Single)
DESCRIPTION
A view of the Peninsula Hotel depicting the unique urban design and architectural beauty of Tsim Sha Tsui district in Hong Kong.
AUTHOR
It's not only about how the world is, it's about how you see the world. MR.

Mohammad Rafiee is an award-winning, internationally-published fine art photographer living in Ottawa, Canada. He is a university researcher/teacher and a self-taught photographer who discovered digital photography in 2012. He was then immediately attracted by fine art photography, and he has been tirelessly exploring the scenes among the world, near and far. He captures those magical moments which represent the reality or fragments of them as he perceives them, and then transforms them into eternal fine art. His photography interests are primarily architectural and landscape, which especially lend themselves to black and white conversion using long exposure techniques. He loves the process of finding the perfect creative compositions.

I have won a number of awards including PSA and ND Award.
←
back to gallery