amateur category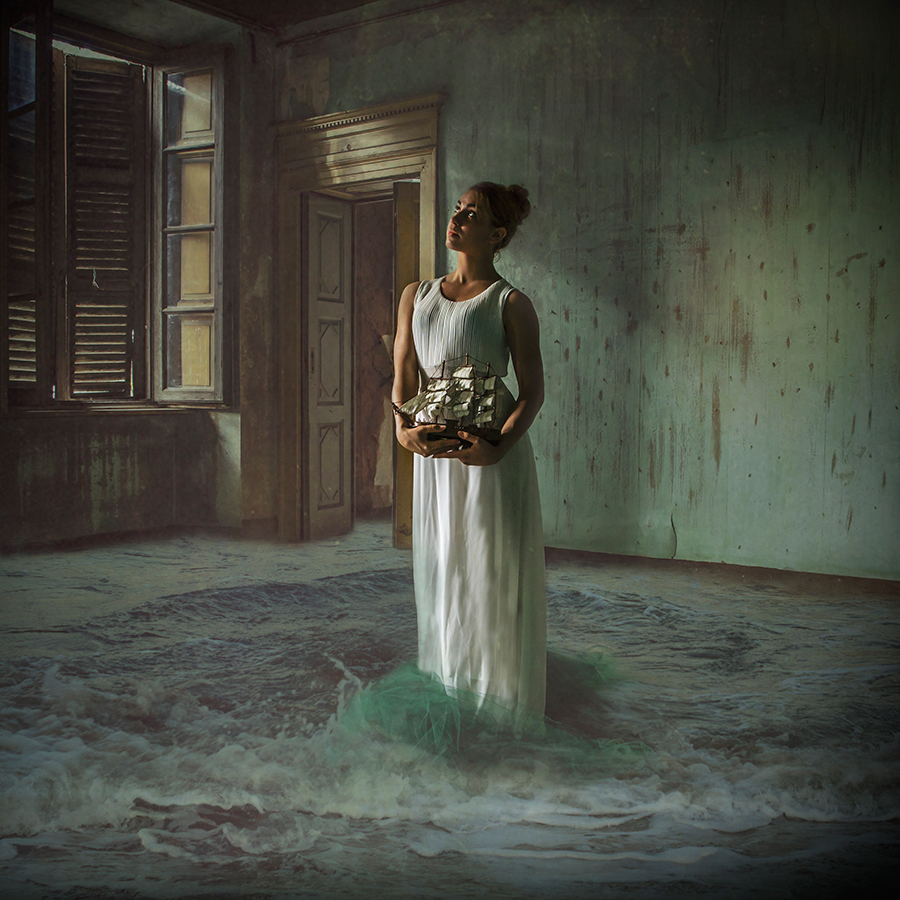 The future unfolds (Single)
DESCRIPTION
I took this photograph in a nineteenth-century house, which is currently abandoned. I used natural light only. I was inspired by Kierkegaard's quote "Life can only be understood backwards, but it must be lived forwards."
AUTHOR
Diana Debord was born in 1984 in Novara, Italy, where she currently resides.

She is a self-taught fine art photographer with a special fascination for dreamlike, surreal atmospheres. She specialized in self-portraiture and portraiture.
Her interest for the neurology of dreams and lucid dreaming led her to develop a style that merges symbolist and surrealist themes: the search for ego and madness, death, and the connection with the natural world. Her intent is to portray fragments of dreams, the same way we remember them in the morning.

In 2013 she is awarded with the Juror Award of Merit at the Grand Prix de la Découverte.
Her photos can be licensed through Trevillion Images and Arcangel Images.

Select works are represented by: Plaumann Art Gallery, Milan.
←
back to gallery