amateur category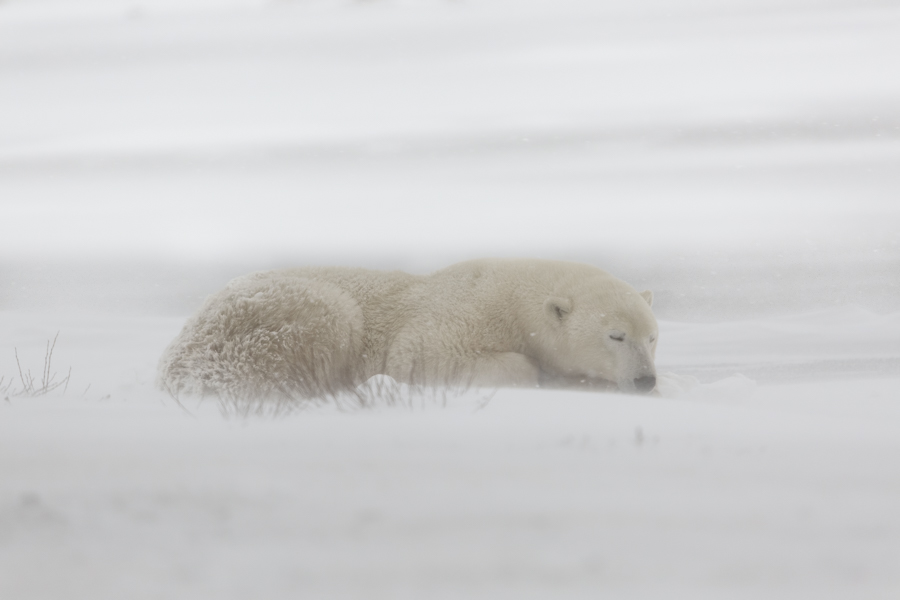 Sleeping Bear (Single)
DESCRIPTION
I traveled to the Canadian Arctic, 100 miles from the nearest Inuit settlement, to photograph polar bears during their annual migration to the sea ice on Hudson Bay. During a snowstorm out on the tundra, I photographed this male bear sleeping with his back to the wind, riding out the storm. The snow and the light color of the polar bear form a near-monochrome image, one that in its simplicity reflects the peacefulness of the sleeping bear.
AUTHOR
Internationally recognized fine art photographer Dan Zukowski specializes in nature, landscape and wildlife photography. Recent achievements include invitations to the 1650 Gallery in Los Angeles as part of the exhibition "A Winter's Tale", the "Portraits of the Garden" show at the Sturt Haaga Gallery and the "Stories" show at PH21 Gallery in Budapest. Numerous awards include a Gold Award in the Ozone Zone International Photo Salon 2013; runner-up in three recent Chasing the Light juried photo competitions, multi-award winner at Light Space & Time Online Art Gallery competitions and nominee for a 2014 Blue Diamond Photo Award.

A Telly Award-winning video producer and video editor, Dan began his interest in photography at the age of 13 when his parents gave him a 35mm rangefinder camera. He took up photography seriously in 2007. Dan is also a former journalist with bylines in major newspapers and magazines, and enjoyed an extensive creative career in marketing and public relations, heading major brand-name accounts.

Dan grew up in New York City and lived in Southern California for 25 years before relocating to Maine.
←
back to gallery