professional category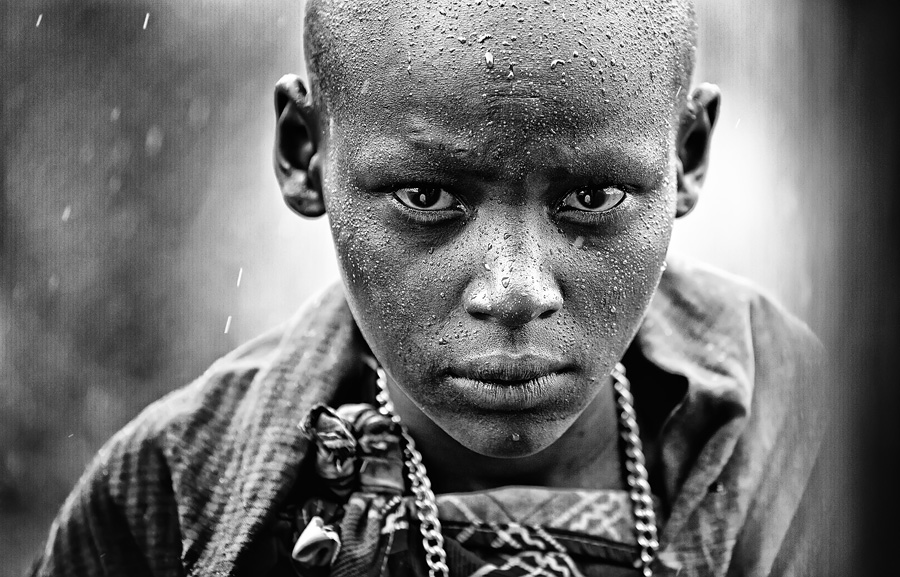 Rain Boy (Single)
DESCRIPTION
The photograph was made during my volunteer job with an aid association in Ngorongoro Tanzania. That day i was attending at Masai tribe ceremony in Aljanemalok village and after the ceremony i was in the hut with the Masai chief sharing some food, at one moment i saw this boy standing in the rain like hypnotised, i'm still not sure was it about the food or about the white man in the village. The Masai chief would not let me to share my food with the kid, he told me the kids need to show respect to the older one, so i took my camera and made the photograph.
AUTHOR
Goran started to regard photography in 2008. gravitating toward documentary photography, which he finds to be his main aspiration and ambition.

During those few years, Goran improved his photography skills during trips to New York and Barcelona, where he spent weeks documenting the lives of Harlem's homeless and beggars and street life in the bohemian barrios of the Catalan capital.

At the beginning of 2011 he joined a volunteer humanitarian mission with an aid association 'Kolajna Ljubavi', for relief work in the tribes of National Park Ngorongoro in Tanzania.

For the duration of the mission and volunteer contribution to the orphanages, schools and various tribal visits, he very effectively captured the compelling features and mannerisms of the Maasai.

Everyday lives of marginalized groups in the big cities of Ecuador, as well as traditional merchants, peasants, and cattle farmers of Andean villages, indigenous settlers of the Amazon, and a bittersweet existence of Brazilian favela slum dwellers are subjects which he focused on in 2012, enhancing his portfolio as a documentary photographer.

In January 2013 he made an interesting Photo-story about the southern nations in Ethiopia, and in July reportage about the forbidden Lo Kingdom in Nepal.
←
back to gallery