amateur category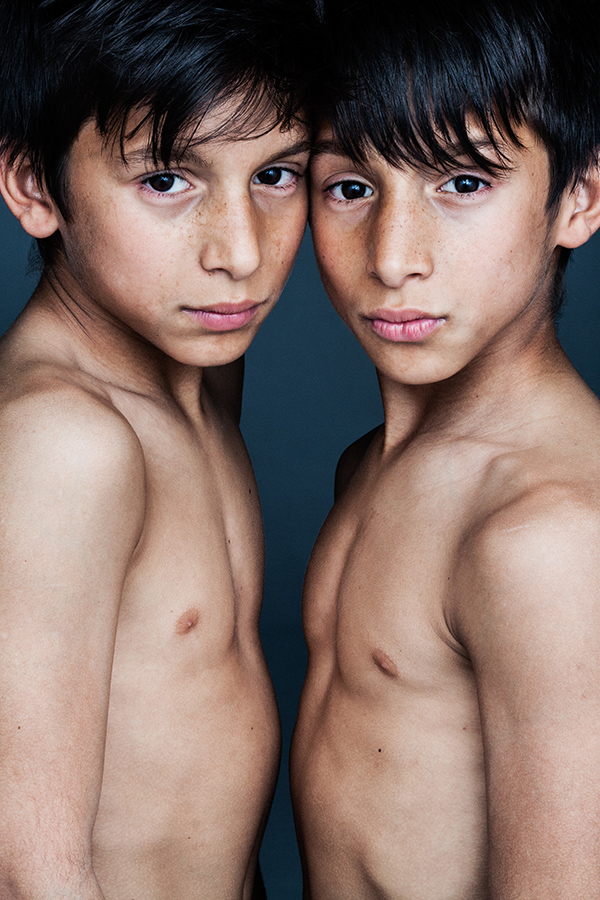 Juan and Vicente twins from El Clot. (Single)
DESCRIPTION
Juan and Vicente are two 11-year-old Gypsy twins living with their brothers, mother and grandmother in a tiny apartment in El Clot (The Hole), an apartment block in Valencia's historic El Cabanyal neighborhood which has been under threat of demolition for 15 years. Gypsy families have occupied and restored some of the empty apartments in El Clot, where they live in poverty and under threat from law enforcement.
AUTHOR
Photography degree, EASD Art and Design College of Valencia.

Master of Fine Art Photography and Professional Projects, LENS School of Visual Arts of Madrid.

Master in Graphic Arts, UPV Polytechnic University of Valencia.

2015 INDIVIDUAL EXHIBITIONS:

Public Art Exhibition with JR´s Insideoutproject.
Valencia, Spain.

Winner of Emergentes Call / BARBASTRO FOTO Festival 2015.
Sala El Moliné – Barbastro, Spain.

Winner of NANO busca un Autor Call / NANO Festival de Fotografía 2015.
FOLA Fototeca Latinoamericana – Buenos Aires, Argentina.

Winner of WARSAW PHOTO DAYS 2015 Festival Call.
No4 Gallery - Warsaw, Poland.
←
back to gallery