amateur category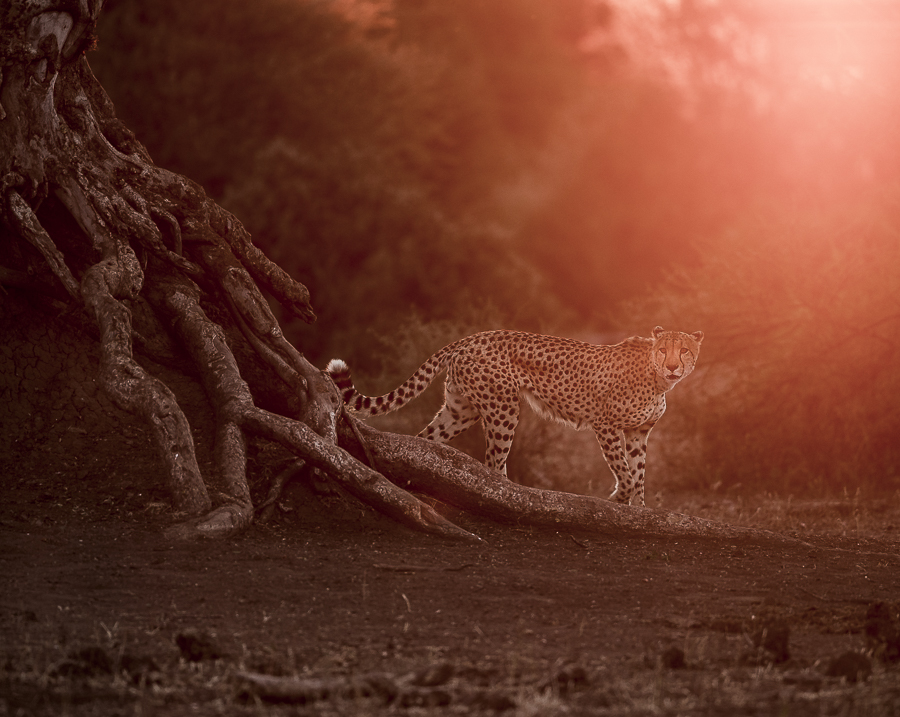 Golden Cheetah (Single)
DESCRIPTION
A late afternoon photograph taken at Mashatu game reserve, Botswana on 6 July 2015. I followed this cheetah for about an hour and eventually just stopped and waited for it as it emerged from a large Mashatu tree. I wanted to include the beauty of the surroundings. The contrast and texture of the tree roots added some extra elements to the photograph. The orange afternoon glow was something I wanted to keep exactly as I saw it and as natural as possible. I knew the post processing would be difficult to get a natural look and to get the original scene. This was mostly because of the time of day and the fact that I was shooting into the sun.
AUTHOR
Born and bred in Africa, I currently practice as a dentist in South Africa.
I started my wildlife and nature photography career in 2000 and since then became more focused on conservation.
I want to use my photography as a tool to make people appreciate nature and more specifically African wildlife.
I use Canon equipment.
←
back to gallery