amateur category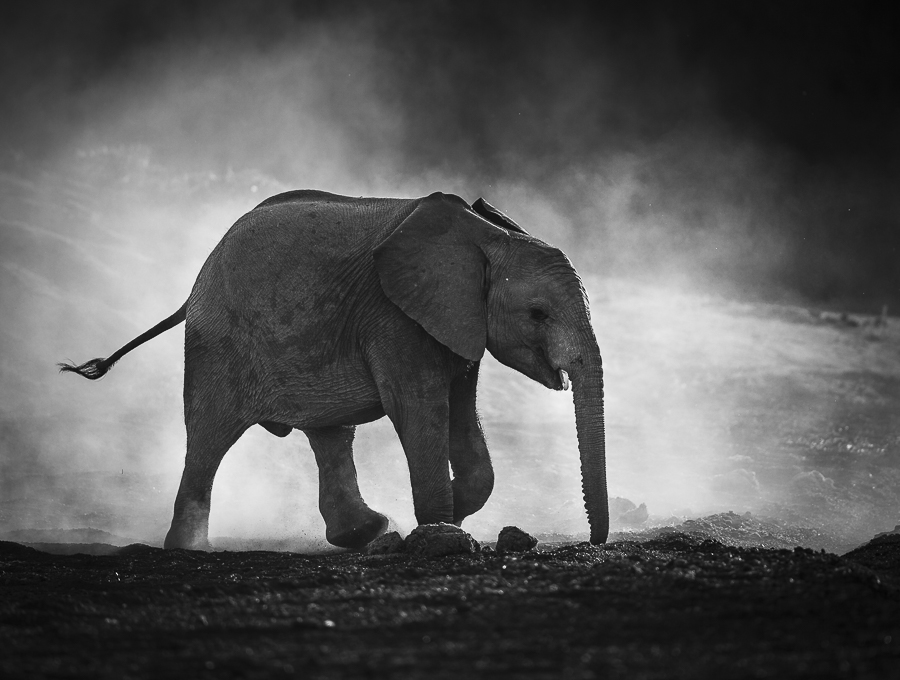 Emerging (Single)
DESCRIPTION
A young elephant descending into a dry river bed, Mashatu, Botswana. Converted to monochrome. Taken 5 July 2015. I wanted to use the early morning light and risen dust to isolate the elephant in the foreground. The soft, slightly brighter dust in the background is meant to be a subtle backdrop.
AUTHOR
Born and bred in Africa, I currently practice as a dentist in South Africa.
I started my wildlife and nature photography career in 2000 and since then became more focused on conservation.
I want to use my photography as a tool to make people appreciate nature and more specifically African wildlife.
I use Canon equipment.
←
back to gallery