professional category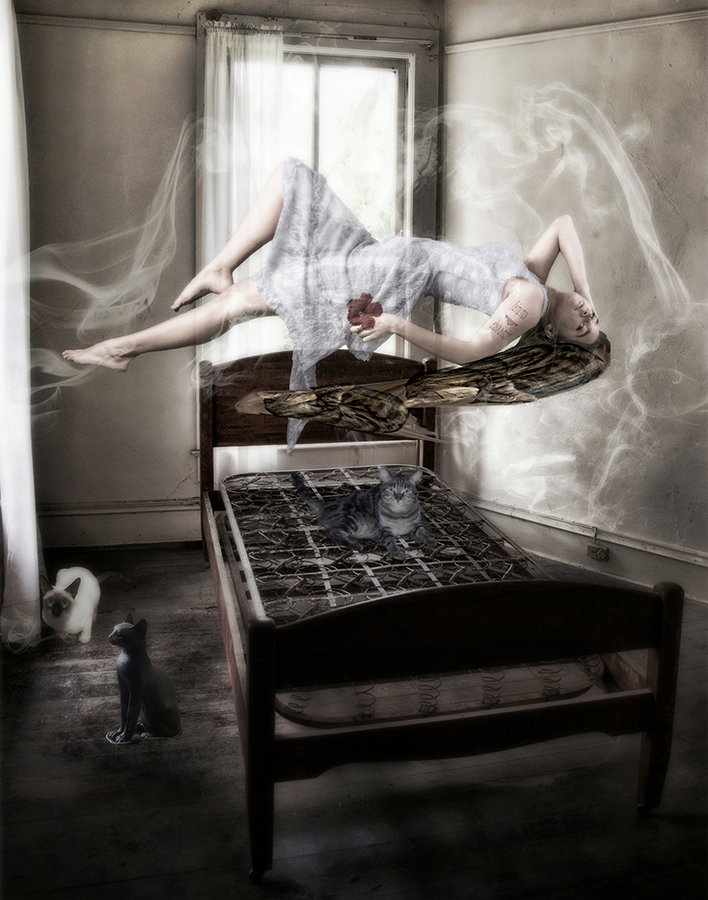 (untitled) (Single)
DESCRIPTION
The title of this entry is "Purrfection". This photo is from a series of composites I did on phobias. The subject is semi transparent, neither real nor unreal just like the fear itself. She is also bathed in an ethereal light, representing hope.
AUTHOR
Jill Dorothy Sanders was born and raised in the Boston area surrounded by historical architecture, the changing of seasons and a diverse culture of people. Her passion for photography began at an early age when she was given her first Polaroid camera. Watching the film develop, she was enchanted by the seemingly magical process of creating an image and seeing it brought to life.

She later had the privilege of living in Oahu, Hawaii and eventually relocated to Melbourne, Florida. She studied Photography and graduated from Eastern Florida State College. She is a member of the IPA and the Brevard Cultural Alliance.

Jill's artwork blends shapes, forms textures and colors while integrating unique details and perspective into her photographs. She takes ongoing classes and keeps current with the latest digital software and painting techniques. She is an avid hobbyist who specializes in portraiture, maternity, senior, family, landscape and artistic photography. She enjoys her grandchildren, music, dance, writing, painting and traveling.

Jill has received an Honorable Mention Award in the 2014 International Photography Awards and was a Selected Artist in the 2014, 2015 and 2016 100% Pure Florida Exhibition.
←
back to gallery