professional category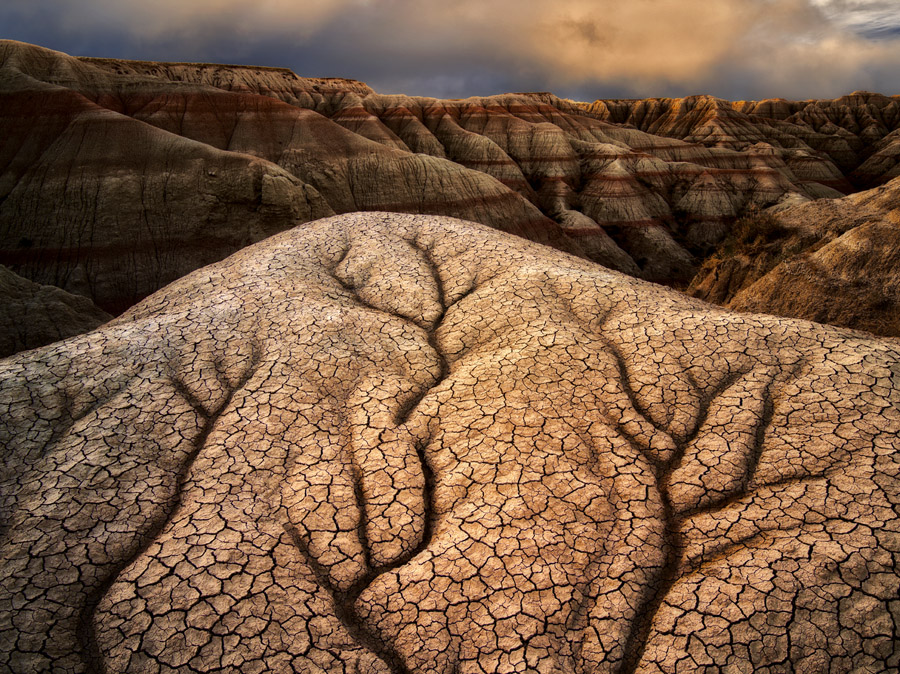 Erosion's beauty (Single)
DESCRIPTION
I had been hiking all over Badlands National Park to look for unique landforms like this, but I found this one right by the roadside. I was fortunate enough to capture it right at sunrise.
AUTHOR
Dennis Frates' love of the outdoors began at a very early age, and led to a passion for photographing landscapes and nature, which he has done for over 30 years. In college he earned B.S. and M.S. degrees in physical geography and ecology, and had the opportunity to study the physical landscapes and flora he was photographing. He has photographed extensively in the western US and abroad, finding unique fine art compositions in some of the worlds most stunning locations. 

Although he sells images to all sorts of markets, including National Geographic, Sierra Club, and National Audubon, the bulk of his enthusiasm is spent producing prints for the fine art market. His prints have been shown and sold in many national galleries. They have been accepted for several national juried exhibitions and have won numerous awards, including the prestigious Westmorland Art Nationals "Photograph of the Year", and the Keh International Garden Photographer of the Year for two consecutive years. He sells hundreds of photographs/prints each year, for a large variety of products including posters, fine art prints, books, magazines, and has published six books and 26 sole photographer landscape/nature calendars.
←
back to gallery