professional category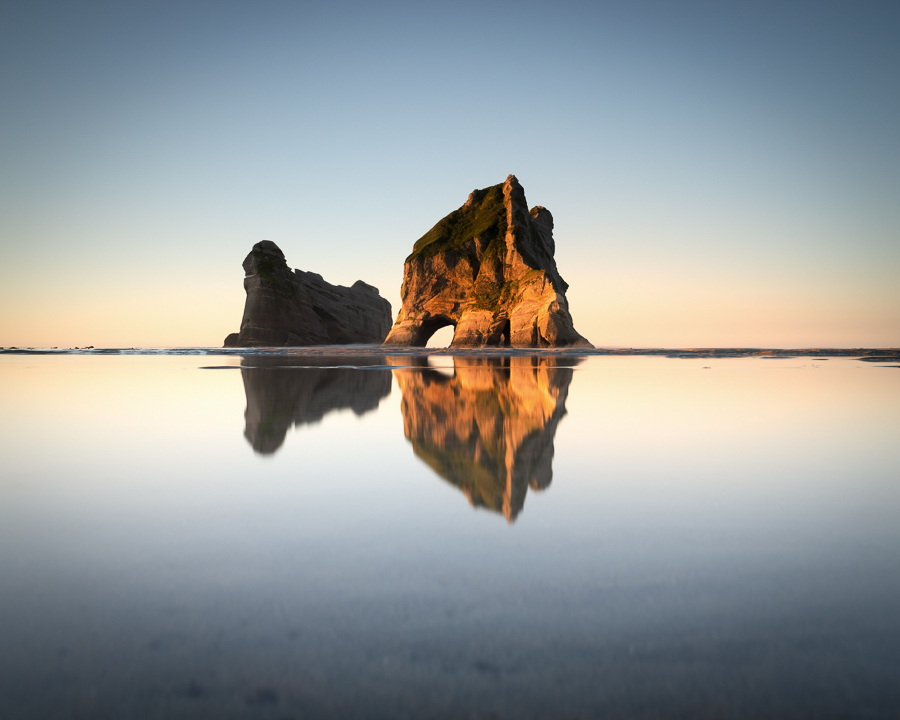 Archway Islands (Single)
DESCRIPTION
Perfect symmetry of the Archway Islands reflected in the wet sand as they are lit by the last golden light of the day on Wharariki Beach in Golden Bay.
AUTHOR
Richard Young's stunning photographs of the nature and wilderness are known for capturing intimate details and awe inspiring vistas that will reach out and capture your heart. His passion for the wild landscape, nature and wildlife is what motivates him to create these beautiful images of our natural world.

Richard Young is a professional landscape, nature and wildlife photographer based in Wellington, New Zealand where he has his own Photography Gallery. He was born in Sussex, England and first traveled to New Zealand in 2004, falling in love with the country. He has spent time hiking and climbing in some of the country's most remote and wild places capturing beautiful landscape photographs. Richard has also travelled extensively across Africa to spend time taking photographs in some of worlds most famous game reserves, building a reputation as a fine wildlife photographer as well as adding to his landscape portfolio. He believes his images of wilderness and wildlife are increasingly important in this urbanised world where, regrettably, people spend less time in awe-inspiring, natural and unspoiled places. His photographs hopefully raise awareness of our natural heritage that needs protection including species like the rhino that face extinction.
←
back to gallery