professional category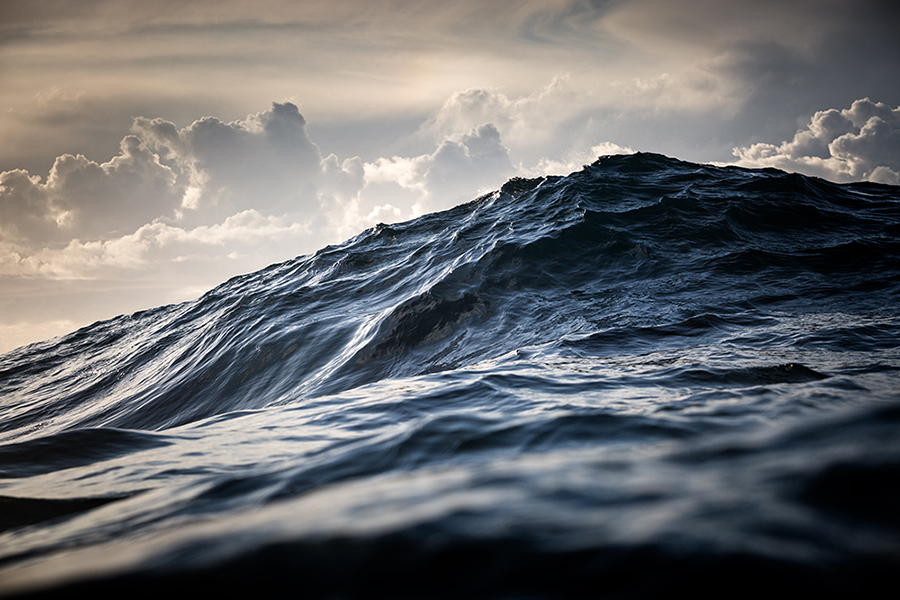 The Great Beyond (Single)
DESCRIPTION
The ocean is amazingly vast and full of wonder. In this shot I wanted to convey its sheer size and grandeur, using subtle contrasts to emphasize a mountain-like wave as it passed silently by me to complete its journey on the shallow reef, nearby. I was lucky to have some interesting cloud structure to complement the dark textures in the foreground water. Captured with Canon 5DMKIII + 70-200mm 2.8 + Aquatech water housing.
AUTHOR
Hello. My name is Warren Keelan, I am a seascape and ocean photographer living on the South Coast of New South Wales, Australia.
I spend most of my days alongside or within the ocean, interpreting what I see through the medium of digital photography.

I've always had a fascination with nature, especially the ocean and its ever changing forms, and I am compelled to capture and share what I feel are special and unique moments in the sea. I love the raw, unpredictable nature of water in motion and the way sunlight brings it all to life, from both above and below the surface. For me, the challenge is creating an image that hopefully tells a story or leaves an impression on the viewer.
←
back to gallery