amateur category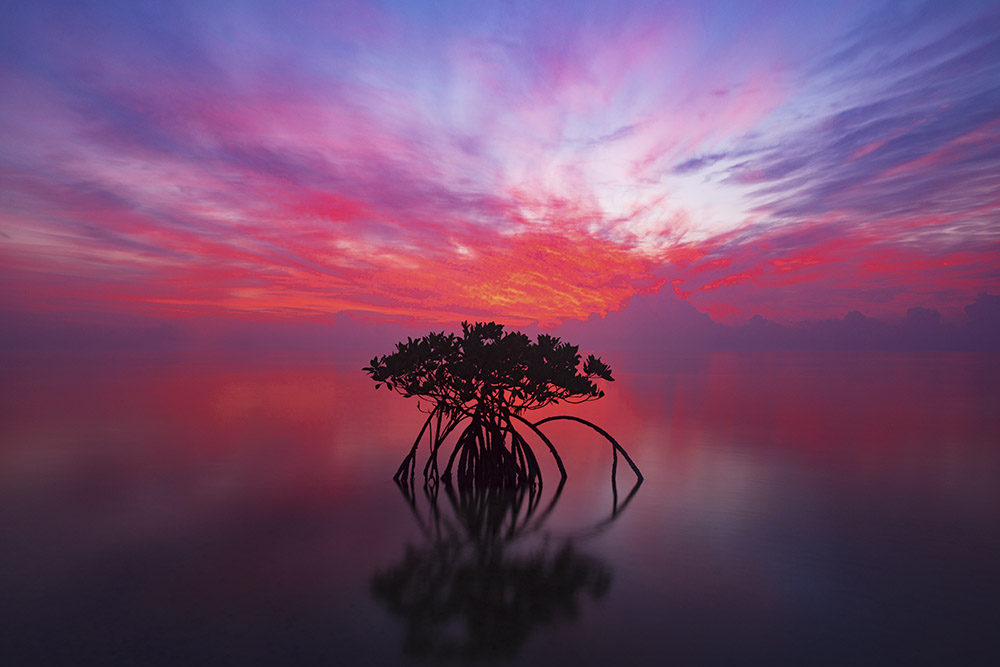 Red Bay (Single)
DESCRIPTION
Early morning on Biscayne Bay, near Miami, Florida, offers a brilliant red sky. A small red mangrove stands alone in the shallow waters of the bay. I captured its silhouette surrounded by red sky and reflections in the water.
AUTHOR
I am a wildlife and nature photographer who derives inspiration from my canoe explorations of the wilderness. Living in Miami, Florida, I can easily access the Everglades and Biscayne Bay. As a result, my photographs offer a rare glimpse of these beautiful wilderness areas, as seen from a canoe.

I have exhibited at several galleries in south Florida including Everglades National Park and Biscayne National Park visitor centers. I won the National Audubon Society's 2015 Photography Award in the Fine Arts category and was given honorable mention in Outdoor Photographer's The American Landscape contest in 2015 and 2017 In 2014, I was a member of the winners gallery in the Nature's Best Backyards photo contest. I was the showcase winner in 'scapes category in the 2016 NANPA photo contest.

I have had several images published in photography magazines and in the National Audubon Society's magazine. I have written articles for several publications including Extraordinary Vision and Outdoor Photographer, and am currently a regular contributor to Wildlife Photographic magazine.
←
back to gallery