amateur category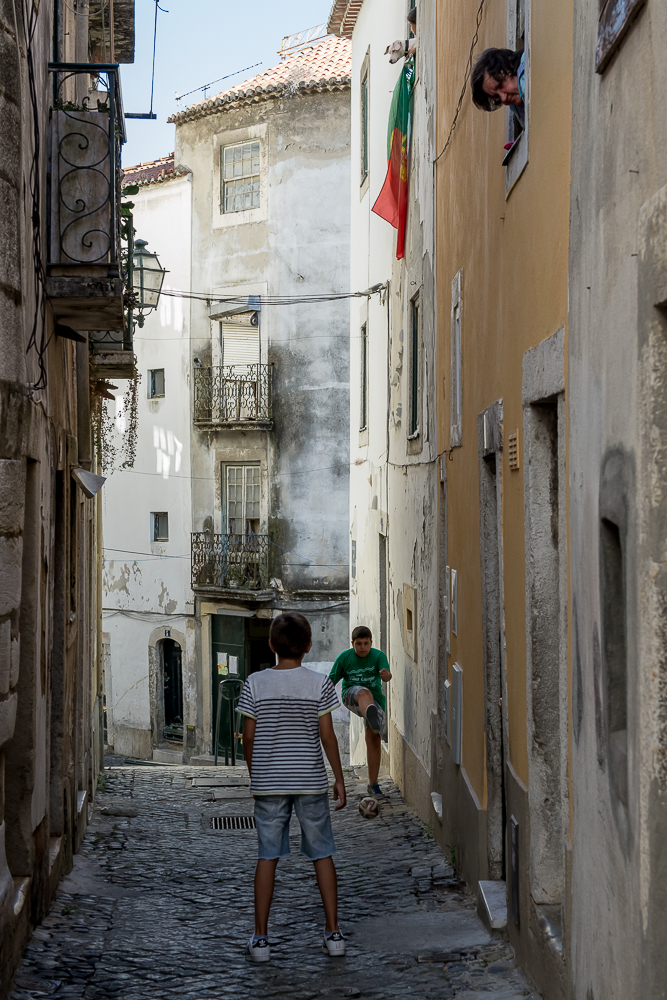 Alfama (Single)
DESCRIPTION
Walking through the neighborhood of Alfama (Lisbon) I found this narrow street and typical Lisbon ... where children played football, his mother shouted to them to come home from the window ... and a dog in the window above Looked at the scene .... pure Lisbon pure Alfama. Alfama is a neighborhood of narrow streets, old houses of decadent beauty, clothes lying on the balconies, people going out, eating, chatting, laughing and where children play as if it were an extension of their houses.
AUTHOR
Damian Rubiales was born in Cadiz, southern Spain in 1981. His projects are outlined in stories that speak of everyday life, looking for the identity of the places he photographs.
He never directs the scenes because for him serendipity is the soul of the images.
With simple and direct photographs he shows his particular vision of the world, where emotions, memories and cultural roots are the essence of his visual narrative.
He holds several awards in national and international competitions, with four nominations at the Fine Art Photography Awards (2017) and the third prize at the VIII Contest Europe Direct "Beyond Europe" (2016). Among his exhibitions are the participation in the International "Festival of Mediterranean Photography" (Sicilia, 2017), Collective Exhibition "46 National Photography Contest Lora del Rio" (Seville, 2016) and Collective Exhibition "Arganzuela" (Madrid, 2016).
←
back to gallery