amateur category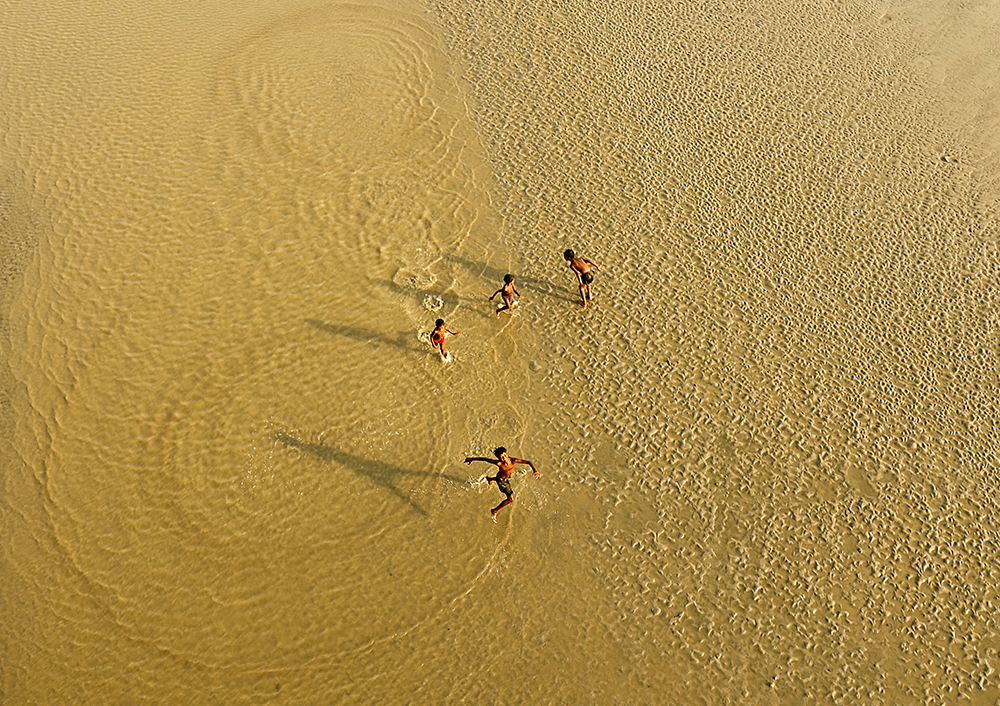 JOY OF LIBERATION (Single)
DESCRIPTION
The children of the village in the vicinity are leaving their foot-prints on the Matla river bed at Canning, India. They are the wards of the poor fishermen who struggle for their livelihood from morning to night. School-going is a far-off wish to them. These children help the guardian's bearing nets, rowing boats, catching fishes and even to make reach the collections to the fish-depot.But their JOY knows no bound when they are free of work. Through my lens i have tried to depict the boundless JOY of their abysmal Happiness.
AUTHOR
Myself is Amitava Mait,working as a Zonal Sales Manager in Marketing and Sales in apparel industry. I love to click mostly the natural ones or the ones that gives me perfect satisfaction and this is one hobby that i am truly in love with and that which i enjoy the most.
1. My picture was published twice in Nat Geo Traveller India.
2. Got Twice Ist prize and twice 2nd prize in INPA(Indian Photography Awards).
3. My Photograph got Selected in 100 Best Art Photos in MOSCOW'S 35 AWARDS and exhibited and nominated in Human Category 2016.
4. GOT "BRONZE 2015' IN MOST PRESTIGIOUS PHOTOGRAPHIC COMPETITION ''ONE EYELAND PHOTOGRAPHIC AWARD 2015'
5. "TAMRON INDIA CHALLENGE 2015"..came in top Three.
6. "IWIF PHOTO CONTEST 2015....came in TOP THREE"
7. "HONOURABLE MENTION"in ''NEUTRAL DENSITY PHOTOGRAPHY AWARD 2015''
8. "HONOURABLE MENTION" in 'INTERNATIONAL PHOTOGRAPHY AWARD' (IPA)2015.
9. WON THE 2ND PRIZE IN 'AROUND THE WORLD" PHOTOGRAPHY CONTEST 2015.
←
back to gallery