amateur category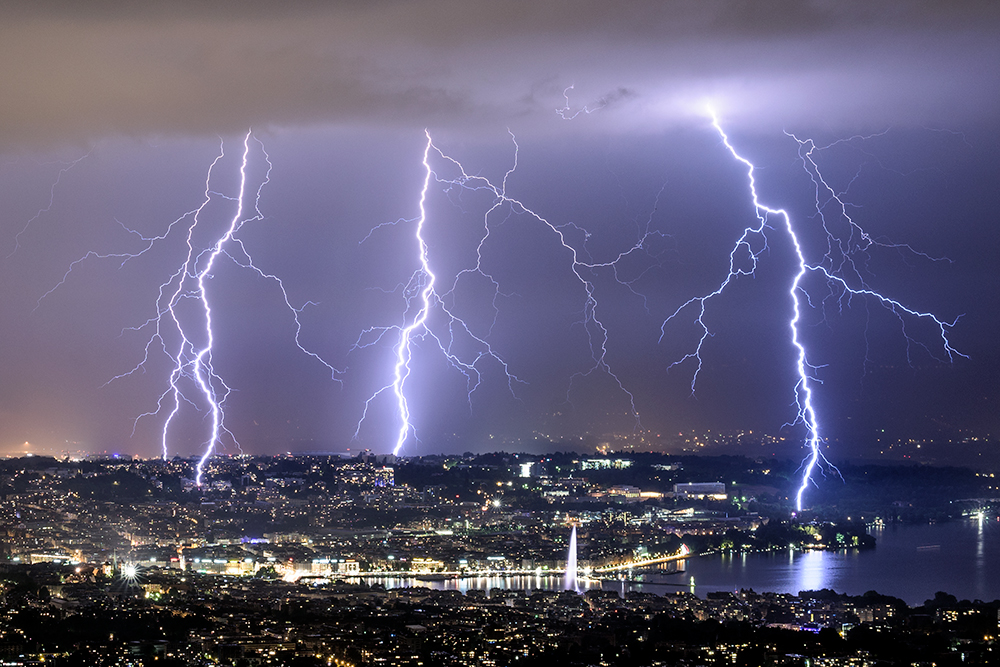 The anger of Nemesis (Single)
DESCRIPTION
Geneva was quiet that night. During the evening, some clouds came over the city, but everything was remaining calm. Suddenly 4 lightning bolts in cluster striked the city.
AUTHOR
Born in 1965 I'm a french amateur photographer and live in the Alps.

Fascinated by the elements since my childhood, I'm a weather enthusiast. I own a camera since 4 decades. When the digital cameras were released, in 2003, I bought my first digital equipment , and started to capture all kind of elements with my camera. I love photographing storms, northern lights, fog, and all kind of severe weather. Astrophotography is also one of my hobbies.

Although I'm an amateur, I'm collaborating with a french agency, since 2007. Sometimes, some my work is published, mainly in France or Europe.
←
back to gallery