professional category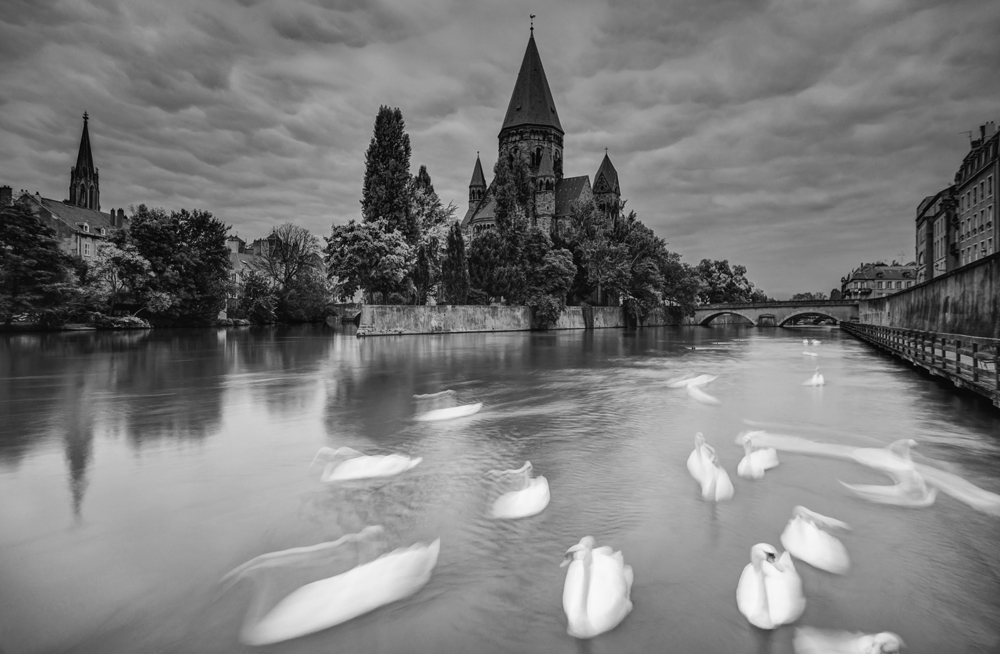 Dance of the swans (Single)
DESCRIPTION
I call the picture "Dance of the swans". It show swans in movement with 1/2 second in Metz, France.
AUTHOR
Photographer since 2009.
I works in the genres landscape, architecture, industry and documentary.

Books:
Bildband Leuchtendes Rheintal, 2012
Kinderbuch Wo Milch, Wurst und Wolle wachsen: Übers Jahr auf dem Bauernhof, 2013
Bildband Leuchtende Mosel, 2014
Bildband Leuchtender Rhein, 2015
Lehrbuch Reise & Reportage, Die Fotoschule für Bilder, die Geschichten erzählen, 2016
Lehrbuch Panorama Landschaft und Licht: Die Fotoschule für stimmungsvolle Landschaftsfotos, 2017
Lehrbuch FOTOGRAFIE Streetfotografie, Der Atem der Straße, 2018
Lehrbuch Streetfotografie, Momente fotografieren: Streetfotografie: Know-how, Inspiration und Tipps, 2019
Fototour Deutschland, 2020

Exhibitions:
2011 Das Rheinland in leuchtenden Farben, Einzelausstellung in der Städtischen Galerie Mennonitenkirche Neuwied
2012 Leuchtendes Rheintal, Einzelausstellung im Geysir Erlebniszentrum, Andernach
2013 ELEKTROMETEOR-Polarlichter in Raum und Zeit, Stattbad-Galerie Neuwied, Ausstellung mit Günter Seiler und den Raumzeit-Piraten
2014 galeriesassen Bonn, Ausstellung verschiedener Künstler
2016-2017 Kunst im Kreishaus Neuwied, 200 Jahre Kreis Neuwied

Some Awards:
Fotoforum 3/2017: Menschen / 3. Platz / Honorable Mention
Maestro Fotowettbewerb 2011 heimat / Platz 3
Fotoforum 2/2011 / Thema "Serien und Sequenzen" Platz 2
2011 Fotoforum-Awards / 4. Platz in der Jahreswertung des Fotoforum-Awards
Platz 2 beim großen Cewe-Fotowettbewerb 2011 / Mensch und Reise
3rd GERMAN OPEN 2010 / German Open Medaille für "Das Moor Erwacht"
←
back to gallery