professional category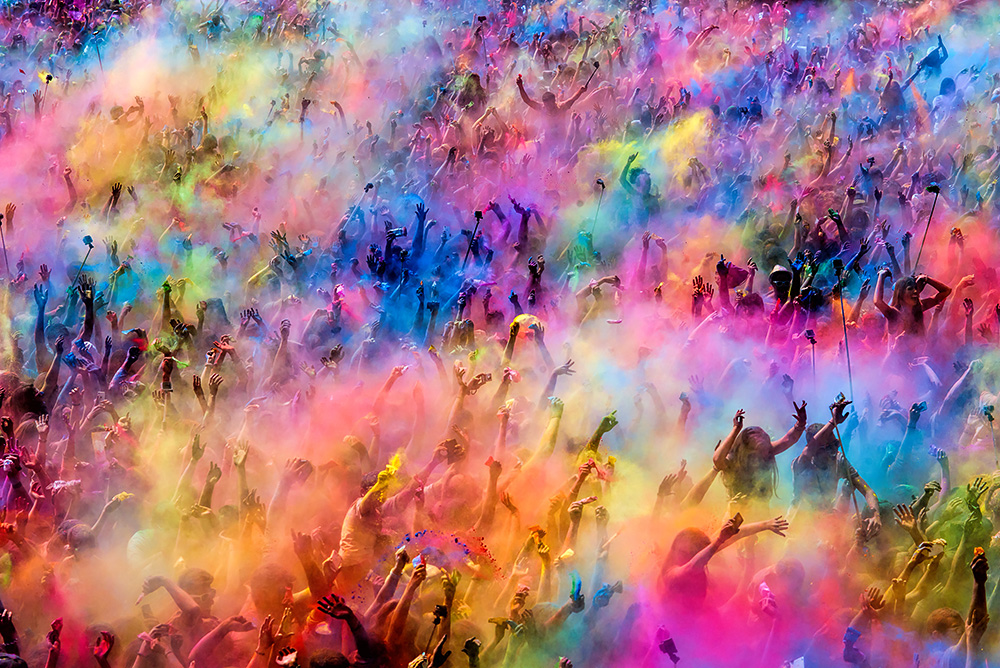 FESTIVAL OF COLOURS (Single)
DESCRIPTION
In India, every year, it is welcomed to the spring in the most special way: "Holi" is the festival of colors and one of the most important festivities in the country. A party that is increasingly celebrated in more countries, such as the photo party, which was held in Barcelona.
AUTHOR
Joan Manuel Baliellas (Barcelona, 1964) is a Spanish photographer. His photographs have been published in The New York Times, Washington Post, Times, The Telegraph, Paris Match Le Monde, La Vanguardia and Solo Moto, among others. In 2007 he received the City of Barcelona Award, in the Press section.
With almost 18 years he began to work like 'Bellboy' going looking for sandwiches and distributing teletypes in El Periódico de Cataluña, where he published his first photographs. Later he worked in the newspaper Record and the Diary of Barcelona.
In 1993 he began to collaborate in El Mundo, where he served as editor and chief photography between 1996 and 2011, when he decided to move to Bangkok. In Asia, he worked for AFP (France-Presse), The European Union (EU), Cuatro Television, etc.
The year 2013 returned to Spain. He collaborates with AP (Associated Press), El Mundo and NurPhoto, among others.
He has participated in some collective exhibitions, always related to the world of photo-journalism.
←
back to gallery