professional category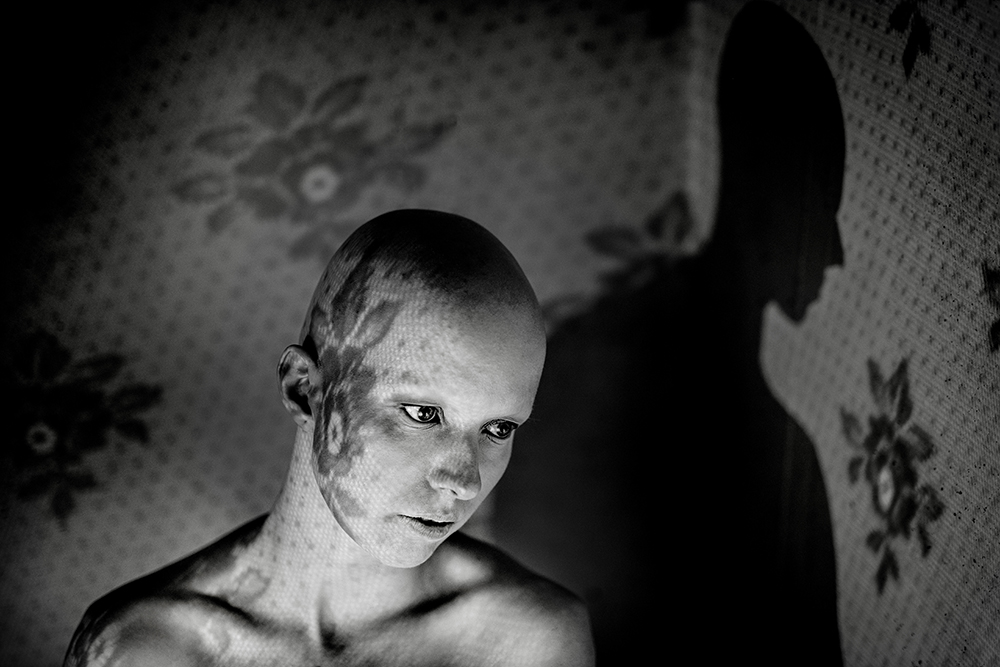 Alopecie (Single)
DESCRIPTION
From the "Stronger" series that is dedicated to people who have encountered something difficult on their way of life, but they have managed to rise and are stronger than before. In the photo, Tereza, who was 26 years old, had a disease called Alopecia. Alopecia is the disease when you lose all hair, it is not proven treatment, and you never know if it all goes back to normal.
AUTHOR
Czech photographer Miloš Nejezchleb has only been focusing on conceptual photographic work for 3 years; however, he has already won several awards. He is the winner of Czech Press Photo contest, double absolute winner of the Nikon Calendar contest, a Silver Medallist of the Fine Art Photography Award in London and the Double Trierenberg Super Circuit Gold Medallist. The most characteristic features of his photographs are noticeably colourful elements with a clear focus on the art of photography.

Miloš often chooses current social topics, which he processes as stories using photographic series. These stories are narrated by people. He works on such series on his own and ensures the entire Art direction. He himself designs styling, looks for locations and carries out post-production.

Besides conceptual art, where he points out currently discussed topics, Miloš has 3 long-term thematic photographic cycles which document stories of real people. The most famous of them is photographic cycle "Stronger", in which Milos takes photos of people who have gone through hard times in their lives, and thanks to this experience they have become stronger personalities.
←
back to gallery