professional category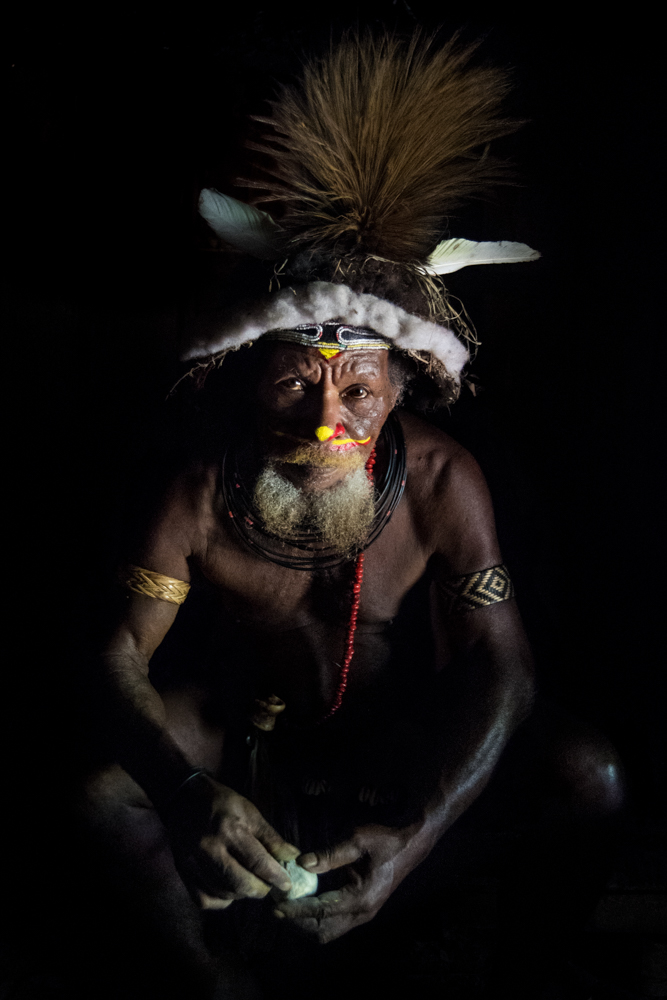 The last light of the Huli (Single)
DESCRIPTION
Traditional culture is on a knife edge in PNG. Globalisation brings with it advances in medicine, infrastructure and economy that are crucial to developing countries - but it often does so at the cost of what came before. This Huli chief is acutely aware that he is the last of a dying breed. In his man's hut, we discussed his own sorrow that his sons will no longer wear the traditional Huli dress and, as such, he is probably the last chief in his village to respect the old ways of life. This shot seeks to capture this sentiment metaphorically by casting him in soft, dying light, much of his form, and the tradition it represents, disappearing into the abyss of history.
AUTHOR
I'm a multiple award winning photographer living in London, with a passion for all forms of wildlife, which is the cornerstone of my photographic style. I have also travelled extensively, to over 50 countries across 6 continents, which has also sparked both travel and culture as strong themes in my work.

I am an adventurer at heart, which I seek to pour into my photography. From close ups of wild cats, to swimming amongst tiger sharks, I am always excited by new prospects to experience our wild earth and the photographic opportunities they offer to the bold.

My work has been featured by some of the largest names in the travel and wildlife industry, as well as receiving a number of global awards and nominations, some of which are listed below. My prints are also for sale, with my work sold to clients across the world.
←
back to gallery