professional category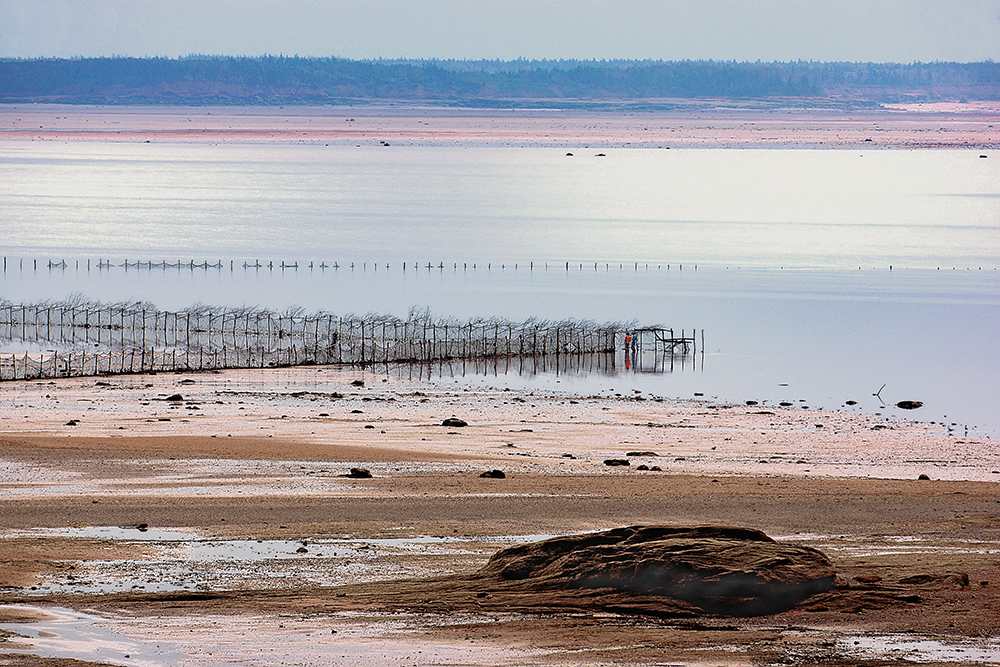 Checking The Fishing Weir (Single)
DESCRIPTION
Two men checking their traditional fishing weir at low tide, the world's highest tides along the Nova Scotia coast of the Bay of Fundy.
AUTHOR
My name is Ronald Clayton Webber, a seventy-eight-year-old Canadian landscape photographer. I received several years of formal training in traditional fine arts before turning to photography. In 1968, viewing my first roll of Kodachrome provided enough feed back to last a lifetime. I have always approached photography as a classical visual art form with an intuitive vision and applying a minimum of post refinements.

Over the years I have been fortunate in combining landscape photography while at the National Film Board. I produced numerous educational sound filmstrips, vignettes and one animated theatrical short. The National Gallery of Canada has a selection of my work. I received a Canada Council grant in photography and had several exhibitions which was highlighted by a solo exhibition at the National Arts Centre in Ottawa.

My photography has been nominated three times at Fine Art Photography Awards, Landscape 2017 & 2019, Seascape 2018.
←
back to gallery