amateur category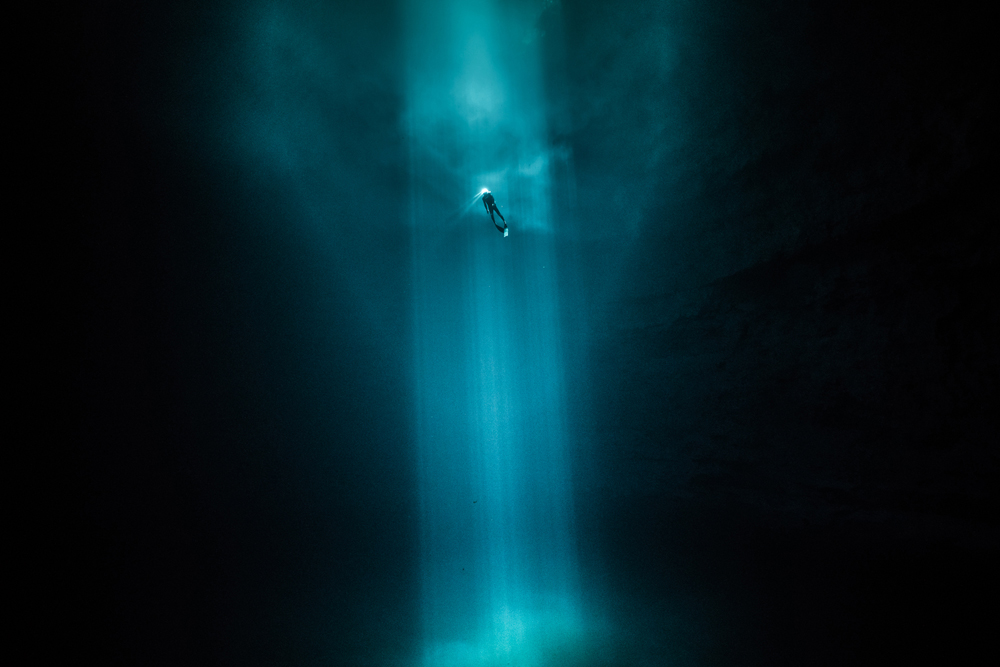 Discovering The Hidden Face Of Yucatán (Single)
DESCRIPTION
A cenote is a natural deep pit of crystal clear water that is found especially in Central America. There were once considered by the Mayan people as sacred. In the heart of the Yucatán jungle, a freediver was joining the surface of the cenote with the sun's rays as a guide when an halo behind him formed the illusion of an underwater face.
AUTHOR
Guillaume Néry, born on the 11th of July 1982 in Nice, is a French freediving champion, specialized in constant weight, which is the queen of all freediving disciplines (descent and ascent using only fin propulsion). He broke the freediving world record four times and won the world champion title twice.

In 2015, he stopped competing after accidentally making the deepest freedive in history to -139m, following a mistake from the organizers, while trying to break his fifth world record to -129m.

Nowadays, Guillaume still trains daily and dives deep, but focuses his energy on transmitting his passion to others. He travels around the world to give workshops, clinics, lectures, shoot movies which record millions of views and direct photo shoots.

Guillaume is a big fan of photography. For his personal challenge One Day, One Picture, he photographed his life daily and shared an intimate diary with his audience for more than 2 years. Today, he continues his photographic exploration through underwater photos of his travels. Some of them are very popular. The Yellow Corner Gallery sells some of his shots, and Guillaume made his first reports for major magazines such as Geo, during his Galapagos expedition.
←
back to gallery