amateur category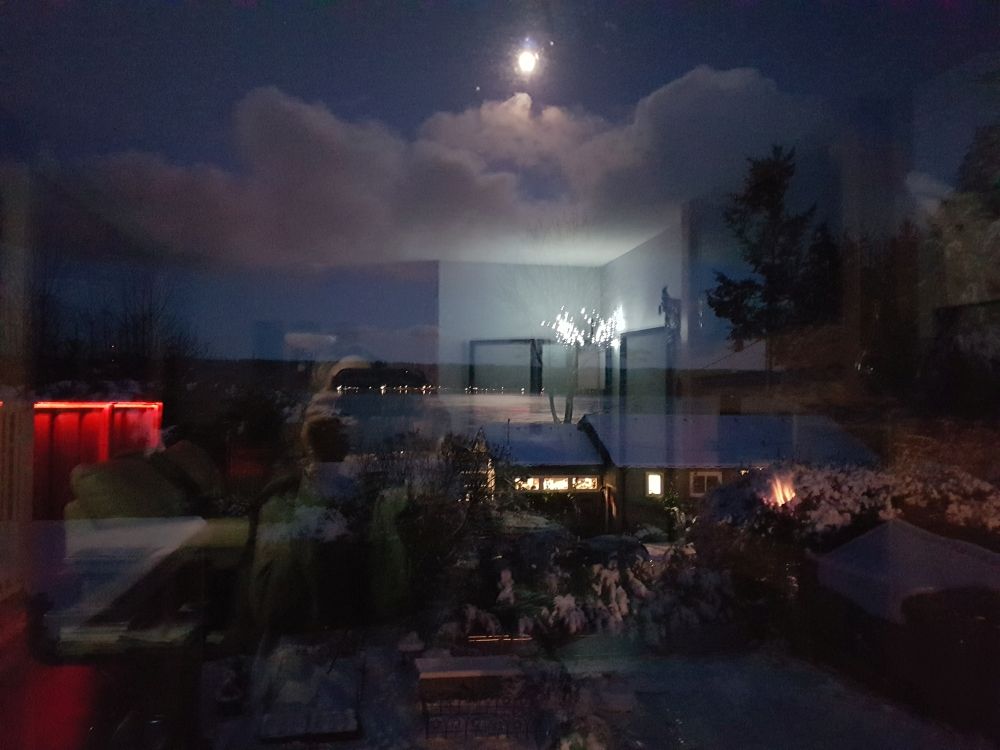 Wolf Moon - Through the Looking Glass (Single)
DESCRIPTION
This unaltered digital photo is taken with my Samsung Galaxy s7 phone, through my living room window which looks out over Discovery Passage to Cape Mudge on Quadra Island, one of the coastal islands off of B.C., Canada. The Wolf Moon is rising above Quadra in the early evening and reflections from inside my home as well as from the moon itself are merged with the coastline view. This is the 2nd photo in a series based in reflections featuring all the full moon's starting with December's Cold Moon and ending with November's Beaver Moon, although the series is continuing with encores.
AUTHOR
Evelyn M is an artist, interior designer, and writer living in Campbell River, B.C., Canada. She was born in Vancouver where she received her Associate of Interior Design from Douglas College (1981) after which she continued her art education with 3 years night school at Emily Carr University of Art and Design (1982-85).
Aside from her interior design career, Evelyn M was able to begin a career in fine art with her colourful and detailed custom watercolours portraits that soon expanding to her first series focusing on the wild life of the Antarctic (1988).
After moving to Vancouver Island Evelyn M created a body of work focusing on contemporary mixed media paintings of west coast imagery but recently, she has embraced photography via original digital photography with her first three series revolving on the surrealism and abstractions created through various reflections.
←
back to gallery