amateur category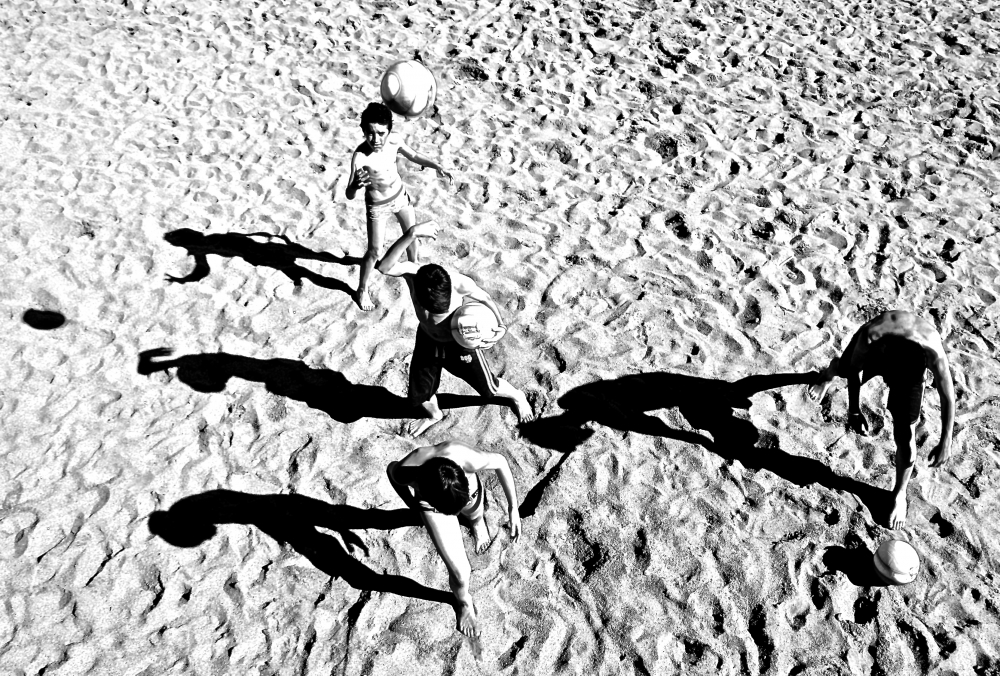 Shadow Play (Single)
DESCRIPTION
Boys playing ball on a beach in Italy caught my eye as I noted the unusual shadows that were formed by their bodies and the ball itself. Originally in color, I changed this photo to black and white to emphasize the shadows on the sand and the strong shadows that the boys, themselves, cast.
AUTHOR
I am a senior citizen who is challenged by entering my photos in competitions held through local arts associations in Butler county, southwest Ohio, USA. I have won awards in these exhibitions--2nd, 3rd or Honorable Mention-- but never first place. However, an international company in an adjoining county has purchased several of my photos and a local hospital has also purchased one of my photos.

I enjoy my photography hobby after retiring as a French teacher from middle and high school classrooms. Unusual architecture or patterns catch my eye and those are the ones that I try to capture in my photos. Good compositions are what I seek.
←
back to gallery