amateur category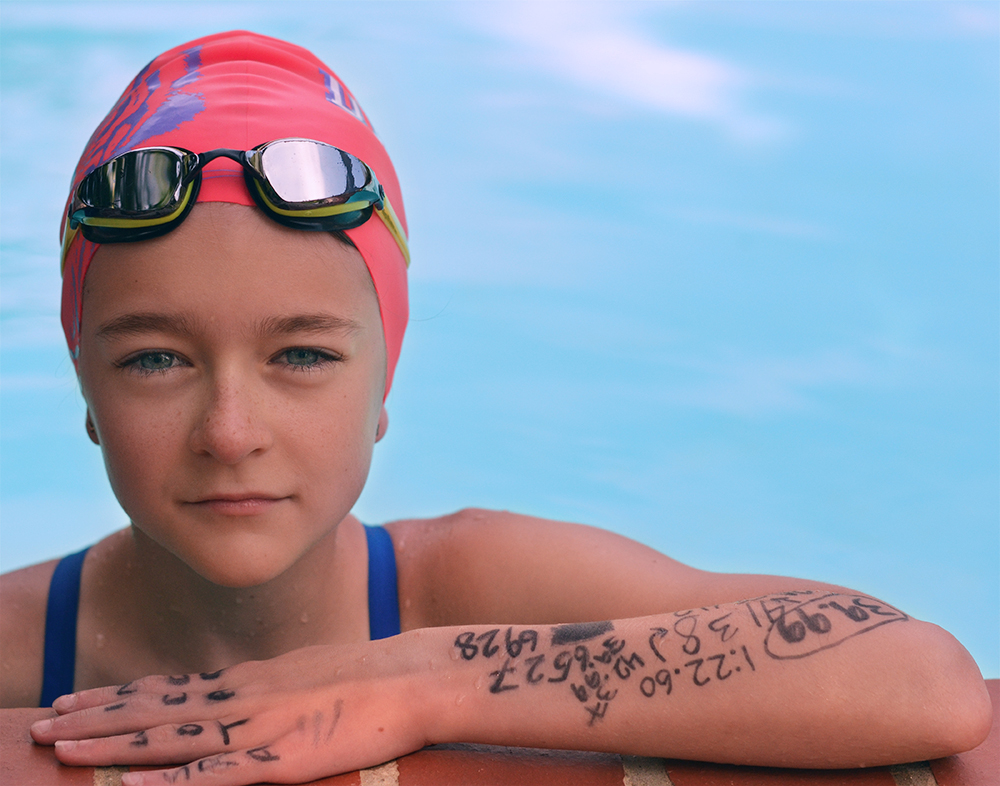 Dripping in Determination (Single)
DESCRIPTION
My daughter swims competitively, in every sense of the word. One summer she worked incredibly hard to compete and achieve from the bottom of her age bracket. She left it all in the pool at league finals, compensating on each stroke for her tiny size with studied technique and sheer will. After two days of intense competition, I wanted to document her efforts which were literally written all over her. In addition to heat and lane information that swimmers usually write on themselves, she had written her personal time records in each event in order to push herself. She crushed them.
AUTHOR
Barb McKinney is a fine art photographer based in Dallas, Texas focusing on conceptual and book cover photography. She collects and freezes beautiful moments and scenes in an effort to reconcile the beauty of life with its ephemerality. These little pieces tell the big stories: those of love, spirituality, the beauty of nature, and what happens when we neglect those things.
In 2020 Barb's piece "Attention Must be Paid" was selected by Aline Smithson for the Juror's Award in PhotoPlace Gallery's juried exhibition "Portraits of Self-Isolation."
←
back to gallery