amateur category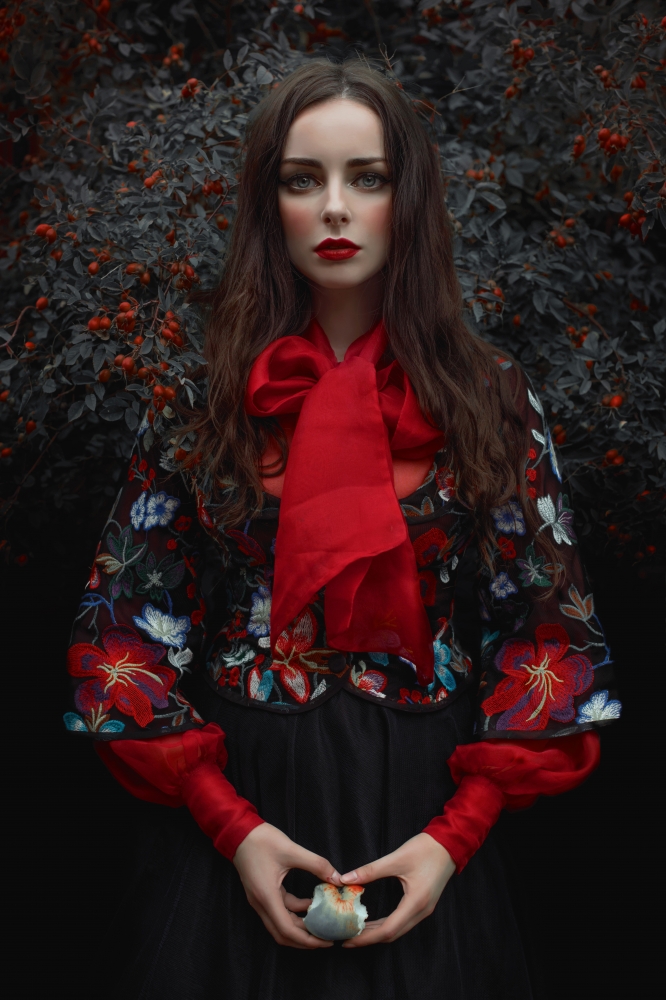 She Knows (Single)
DESCRIPTION
Model: Liv Free
Designer: Joanne Fleming

Photography with creative retouching and colour toning
AUTHOR
Lillian is a 26 year old creative photographer who utilizes digital processing techniques to create unique visual elements in her work. Currently based in Vancouver, she has collaborated with artists in over 20 cities worldwide. Select features and publications as a photographer include Marie Claire Taiwan, Vogue Taiwan, My Modern Met, PhotoVogue Italia, Huf Magazine, and many more- while significant collaborations under her belt include pieces from celebrity designers such as Hogan Mclaughlin, Divamp Couture, and Marianna Haratunian.
Lillian is also a part of the humanitarian artistic collective Free Spirit, headquartered in Paris, as of 2016. She is self-taught, and draws her inspiration from old world art, great fantasy writers, and her heavy musical background in the classical arts.

She holds a Master's Degree in classical piano performance from the Royal College of Music from her time in the United Kingdom, an artist's diploma from the Royal Conservatory of Music, a Bachelor's Degree from the University of British Columbia, is a recipient of the Mildred Johnson Scholarship, and is currently on faculty at the Vancouver Academy of Music, Semiahmoo Academy of Music, and the Langley Community School of Music.
←
back to gallery