amateur category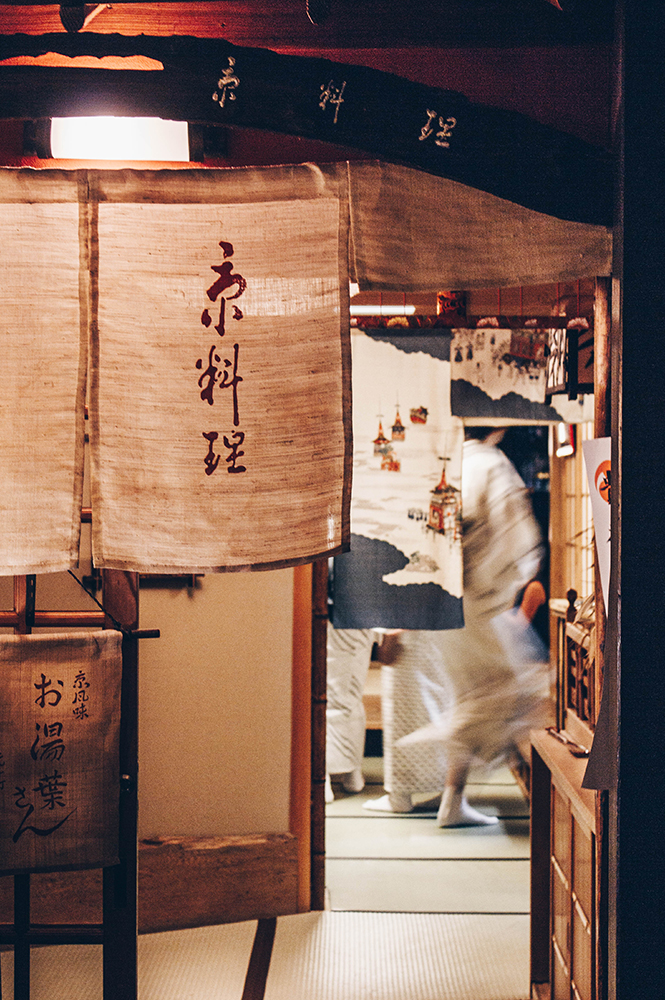 Memoirs of Kyoto (Single)
DESCRIPTION
This was taken while walking through a narrow alley in Kyoto, an area where Maiko and Geisha can still be spotted with a bit of luck. The culture of the Japanese food experience and hospitality is still rich in the area. This image incapsulates the hospitable, culturally rich and traditional experience of dining in Kyoto as these waitresses are seen dressed in kimono, in a tatami room, rushing to ensure absolute comfort of their guests.
AUTHOR
Refusing to solely bare the mantle of photographer, Dale Anne Scogings considers herself a multi-disciplinary designer. The South African born creative draws inspiration from her encounters with the everyday amalgamations of the natural and unnatural elements that exist throughout Asia.
Living in Japan, though a frequent traveler through Hong Kong and Korea, her photography has become an attempt to direct attention to the interweaving currents of dissonance and harmony, transience and permanence, form and void, that are forever illuminating the world.
←
back to gallery