professional category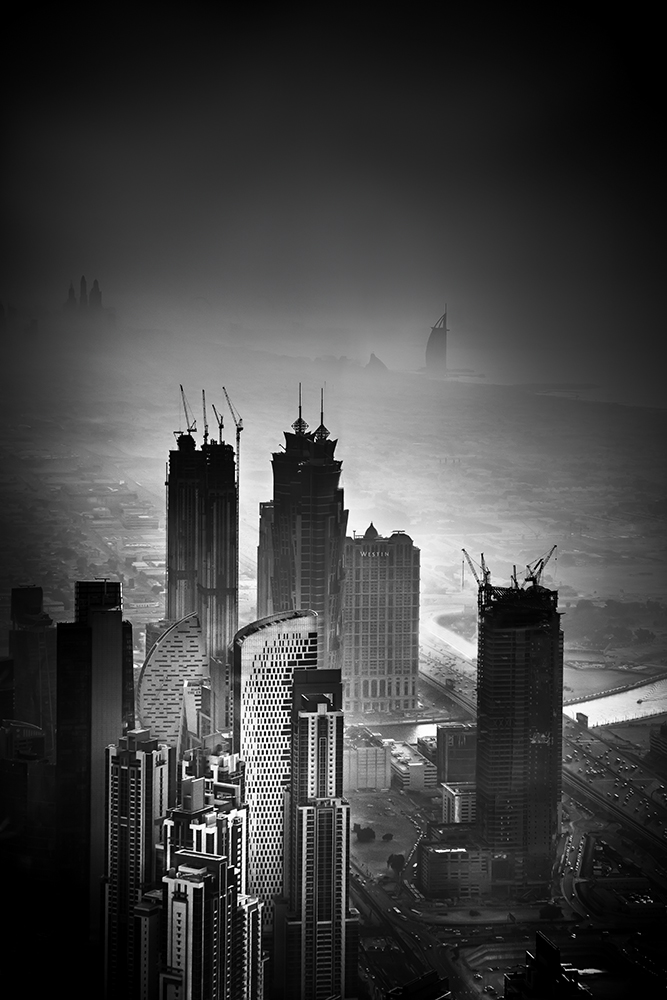 Below 148 (Single)
DESCRIPTION
Entering the highest building in the world, getting up with the elevator to the 148th floor. The view is amazing even though the air is filled with smog and sand from a passing sandstorm. The scenery is just perfect. A clear view wouldn't have done justice to the exceptional moment I had just entered. The contrast, the darkness, the silhouettes of the buildings. Black and white does all of this justice in showing the essential areas and just letting the observer guess the missing parts.
AUTHOR
Bio

With over two decades of experience in the photography business, Annette has worked in many areas like portrait, school photography, advertising and Fine Art.

After finishing her apprenticeship in photography she worked with a wide variety of camera system, from small to medium and large format.
She is very experienced with most lighting systems and works with natural and artificial light, depending on the outcome of the work she is doing.

Annette got her Master's Degree after working 8 years in the photography industry and opened her first company, a portrait studio.

Moving to the US was a great opportunity for her to make progress and change direction slightly into Fine Art Photography, where she is now exhibiting her work nationally and internationally https://wp.me/P5ABg0-YA .

Annette was born in East Germany and moved to the western part of Germany when she was 13. This big change gave her the opportunity to grow personally and artistically.
She started drawing the things around her. Later, the love for photography developed out of this hobby. Annette still paints, now mostly in oil.
←
back to gallery