professional category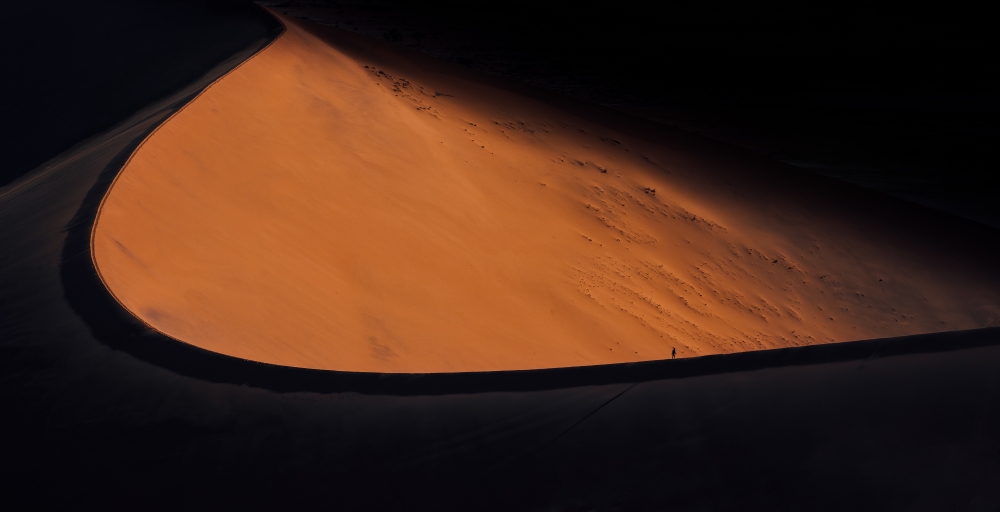 No Limits (Single)
DESCRIPTION
A single soul hikes one of the worlds biggest sand dunes in the Soussesvlei desert of Namibia. I hiked the biggest sand dune in Africa, called Big Daddy, before sunrise in order to capture this majestic moment. I know being there first would allow me to capture the insane scale of a human versus the monstrous hills of sand.
AUTHOR

Explorer. Environmentalist. Anthropologist. Artist.

Kourosh Keynejad has channeled global citizenship, cultural traversing and insatiable wanderlust into a professional career as a photographer, capturing the sights and moments that connect humans to one another and the natural world. His eye for creation and beauty, immersion into diverse cultures and passion for environmental conservation is translated into evocative, memorable imagery that deeply inspires and resonates with people from all walks of life worldwide.

Kourosh's life prior to professional photography provided a foundation of skills and experiences that deeply influenced his perspective and creative path. Born and raised in the English countryside, Kourosh moved between the US and the UK throughout most of his youth. He studied international affairs and finance at university, quickly developing entrepreneurial skills and knowledge about the connections we share as a global community. After university, he worked in operational management for several prestigious manufacturing firms throughout the US and Europe. Travel has always been a constant and has become second nature to Kourosh, having traveled to over 50 countries and 5 continents to date.
←
back to gallery