professional category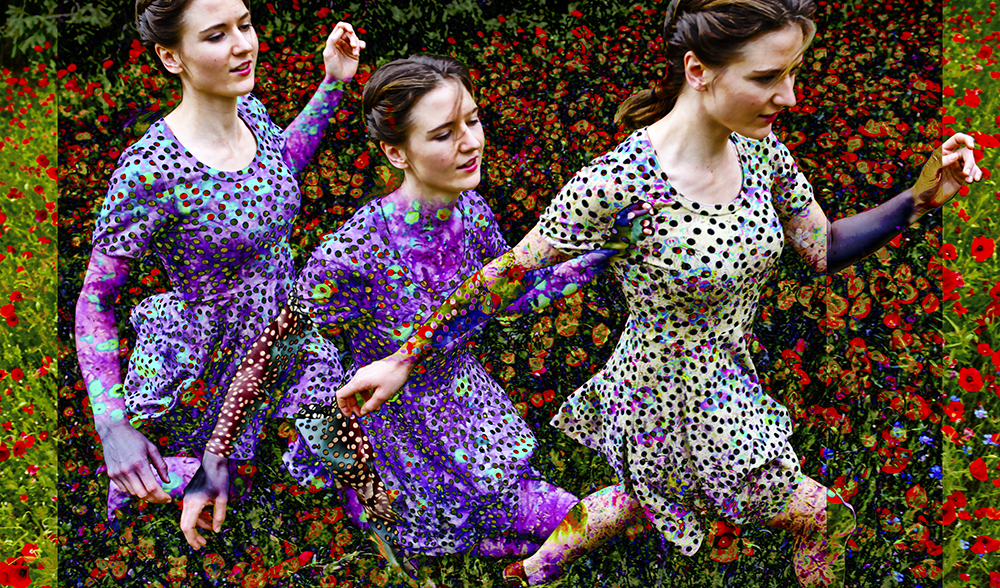 Untitled, Katrin in a Field of Flowers, Katrin Dohse, 05-11-2017PB (Single)
DESCRIPTION
The state of North Carolina festoons the exit and entrance ramps of many four-lane highways with flowers each summer. Model Katrin Dohse and I shot at one such location in 2015 and again, for this shoot, in 2017. The color is always magnificent. For this shoot I brought my camera, a ladder and a jumbo trash bag in case the ground was wet. We shot for an hour just prior to sunset. We were in the shadow of big trees.
AUTHOR
In 1978 I purchased a camera. In the early 80s my work was published, exhibited and purchased for the collection of the Standard Oil Company. My first solo show debuted in 1985.
I received a BA in Film from Columbia College in 1980.
My videos were exhibited at major festivals from 2003 to 2007. One video was nominated for the Golden Gate Award at the 47th San Francisco Int'l Film Festival.
2019: Gold Winner, 2018 Moscow International Foto Awards, Silver Winner Tokyo International Foto Awards for series "Fabric on the Dock", Seven nominations at the 5th Annual Fine Art Photography Awards, Finalist in Circle Foundation for the Arts' Artist of the Year Competition, Exhibited at Transformations - 2019, Pennsylvania Center for Photography and In Motion exhibit at Photography Center of Cape Cod, and published in two hardcover art books: Tusis, Manipulated Images, a Dek Unu book, and the 7th International Photography Annual Publication at Manifest Gallery.
2017-2018: Exhibited twice in Rome, Italy, once in Belgrade, Serbia, and had ten works from the series Obscure Reveal exhibited at a Florida museum.
←
back to gallery