professional category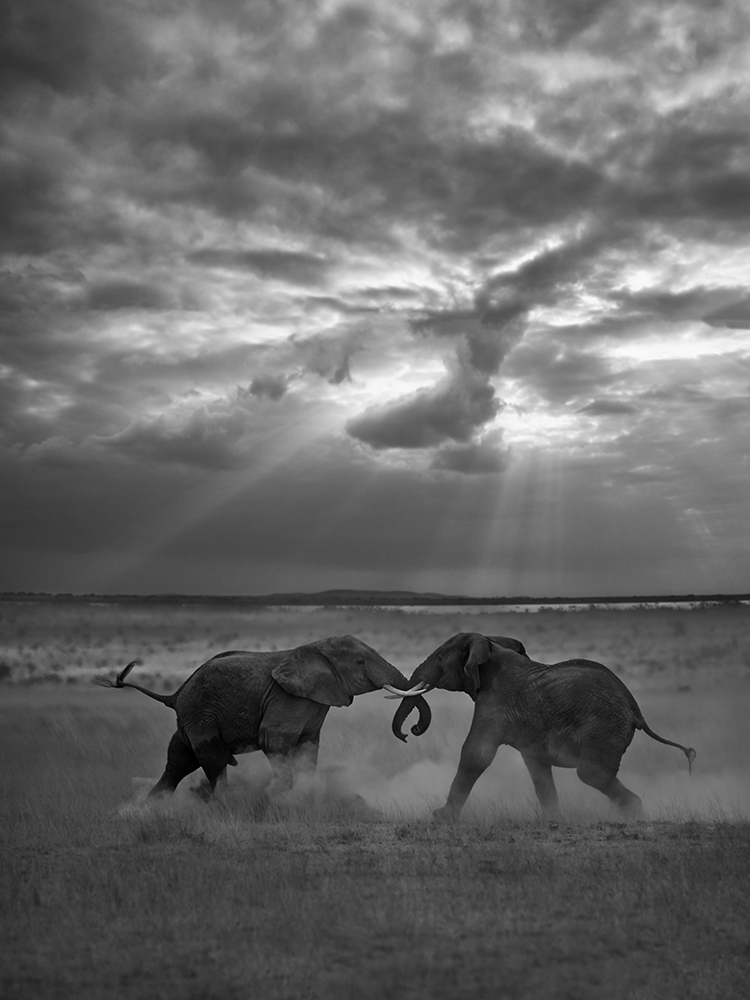 Undefeated (Single)
DESCRIPTION
As the evening approached in Amboseli NP in Kenya, I was packing away my camera. The heard of elephants was walking from the swamp to call it a night. It was cloudy like it was going to rain. Suddenly the sun came out though the clouds and gave this spot light to the ground. I decided to take couple pictures of the sun light, I turned around and saw these two young elephant bulls that separated from the heard and started to fight. I asked the driver to position the car so the sun light could be behind the elephants. I was able to take only few shots before the sunlight was gone.
AUTHOR
Born and raised in Eastern Europe, I was always fascinated by different cultures and history. I bring diversity to my work which is created with my heart and imagination.
I received Commercial Photography Degree from the College of Southern Nevada in Las Vegas. Along with traditional photography, I also create fine art involving different alternative photographic processes.
←
back to gallery