amateur category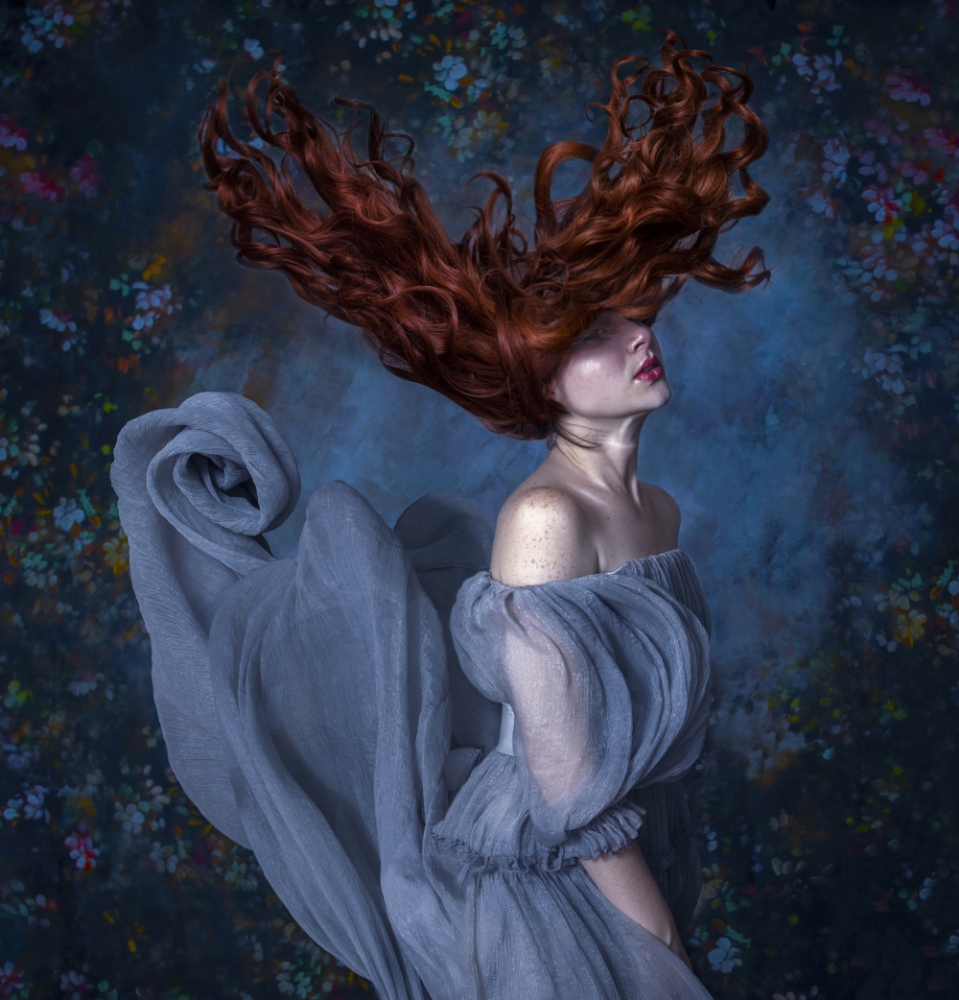 Boreas (Single)
DESCRIPTION
"From the cold north wind it brought winter, it was very strong and had a violent character, it is steeds were as fast as its father, the wind." This was Boreas, the god of the cold north wind, represented by a young woman whipped by the wind, will be Princess Oritia minutes before being abducted while dancing on the banks of the Iliso? or a simple young woman like the one represented by John Williams Waterhouse in 1903, but with intense red hair like her character, forming waves in the form of marine seashells with the movement of the wind in her dress?
AUTHOR
Diana's work presents visual poetry, which seeks to shape the thought, human fragility, and its nature through surreal representations that are often an open question that makes you look at more than once.

Her greatest passion is telling stories in order not only to satisfy herself but to show others a part of themselves, through universal emotions and mysterious metaphors that fill the gap between visible reality and imaginary vision.
←
back to gallery